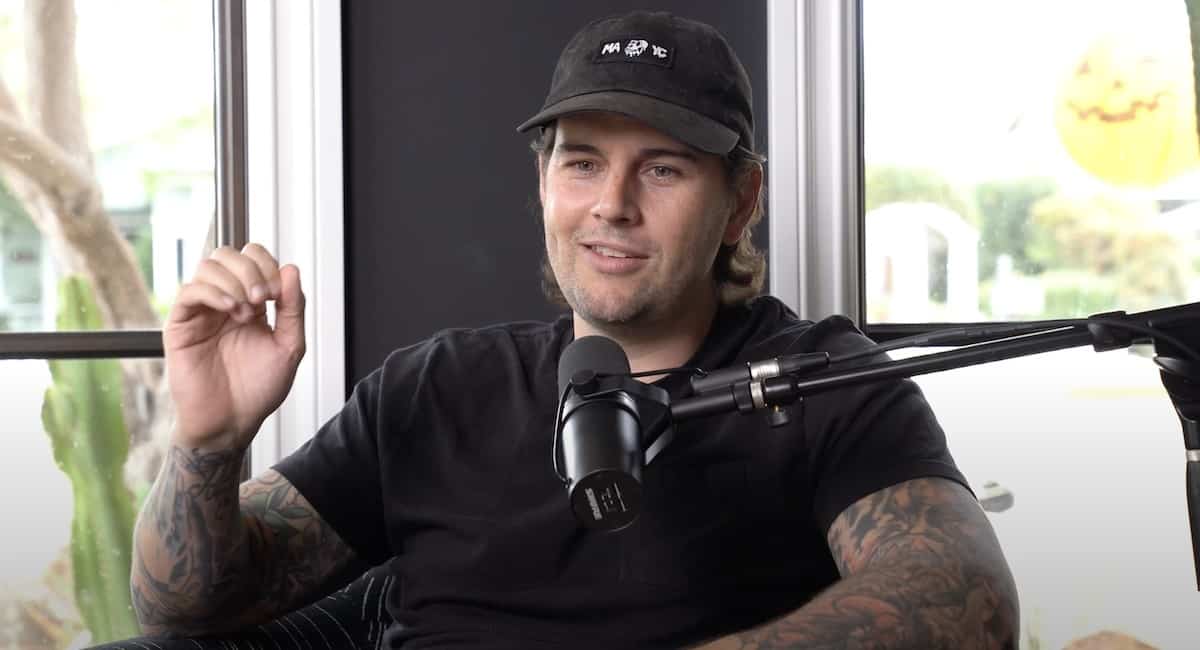 AVENGED SEVENFOLD has emphasized that their upcoming album will be unlike anything they've previously created, precisely the intention of vocalist M. Shadows. During a recent conversation with The Punk Rock MBA, Shadows expressed his disinterest in bands simply repeating the same familiar sounds for their latest albums, preferring instead that they attempt something different.
"I actually think it's disrespectful for the fans to just give them the same crap," he said. "And not that it's all crap — it's regurgitated. Go listen to those records; go throw on some AI and say, 'I want a record like this'… that'll probably exist.
"But if you want to know where us as humans are going — and you don't need to follow it [or] to like it. You're not a bad fan if you think, 'This just isn't for me.' There's a lot of bands that I like that have gone [and done something] else, but [the] one thing that bums me more than anything is when a band tries to give me the same thing over and over. Then I'm just really bummed out, 'cause not only are they not creative, but they're just playing me as a fool."
Shadows further expounded on the concept of bands producing a new album every two years, expressing his belief that many are simply doing so out of obligation rather than having a genuine message to convey. This is undoubtedly accurate in certain instances, and it's likely that fans become aware of such situations rather swiftly.
"And that's why we don't go on the same time schedule as everyone — how can you just say, 'I always have something to say', but it just happens to be every two years… No, you're just making a record 'cause you have to make a record. Put out a record when you have something to say — when something is worthy of putting out. That would be my opinion on where I see my band going. Are we gonna do another record? Maybe — maybe not. If we have something to say we will.
"But everyone loves to take a little tidbit and [say], 'That's what they're gonna do from now. They've already planned it out….' We live in a crazy world where everything wants to be in a box. If you want to call your band an artistic expression of what you truly feel, then the box has to go away."
AVENGED SEVENFOLD's eight studio album, Life Is But a Dream…, is scheduled for release on June 2, 2023, through Warner Records.