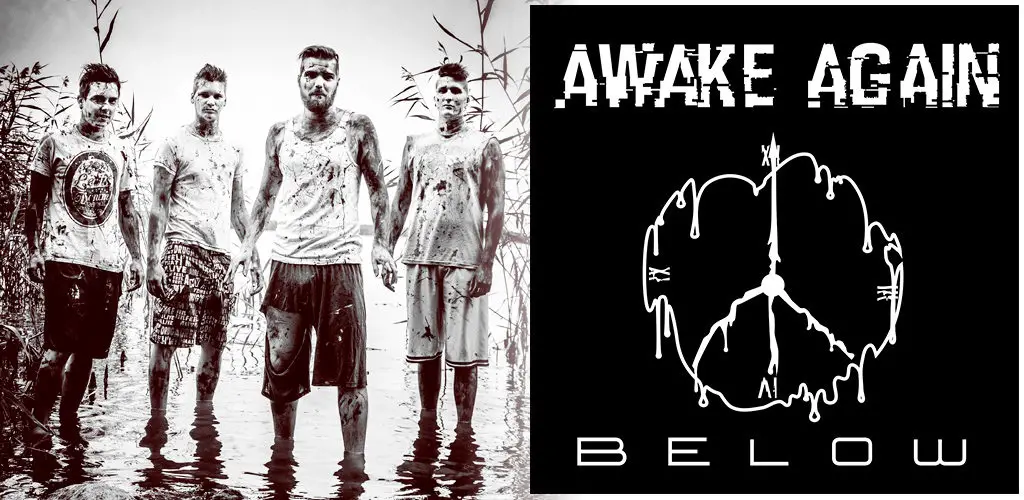 Finland's strong reputation as a heavy metal country is being strengthened once again, as the electronic alternative metal outfit AWAKE AGAIN heads toward international waters together with their new record label Spinefarm Records.
AWAKE AGAIN's first show abroad won't be your average club show either: the band recently won the local part of Wacken Metal Battle, which means that AWAKE AGAIN will be playing at the legendary Wacken Open Air festival this summer.
Working with Spinefarm Records is another dream come true for the group: "When we were teenage heavy metal fans, it seemed like all the best metal bands at that time, like Children of Bodom and Nightwish, were on Spinefarm Records. It feels incredible that now, in the year 2018, we belong to the same label where our idols were."
The band began its trek at the Turku Rock Academy in 2013. Founded by singer/bassist Matti Österman and guitarist Kasper Hellström, the band (which also includes drummer Markus Puranen and bassist Ville Loukola) released its first single "Turning Point" independently in 2016. Awake Again has been an active live band ever since, with past shows including Ruisrock and Nummirock festivals as well as support slots for the Swedish band Smash Into Pieces.
AWAKE AGAIN is working on its debut album as we speak. We get a taste of what's to come with the single "Below", which can be heard below.. The song was mixed by Jacob Hansen, whose CV includes household names such as Amaranthe and Volbeat.
"Working with professionals like Jacob has been an amazing experience. The song became the best and the most versatile song AWAKE AGAIN has ever released."
AWAKE AGAIN is:
Matti Österman – Vocals
Markus Puranen- Drums
Kasper Hellström – Guitar, keyboard, backing vocals
Ville Loukola – Bass, backing vocals