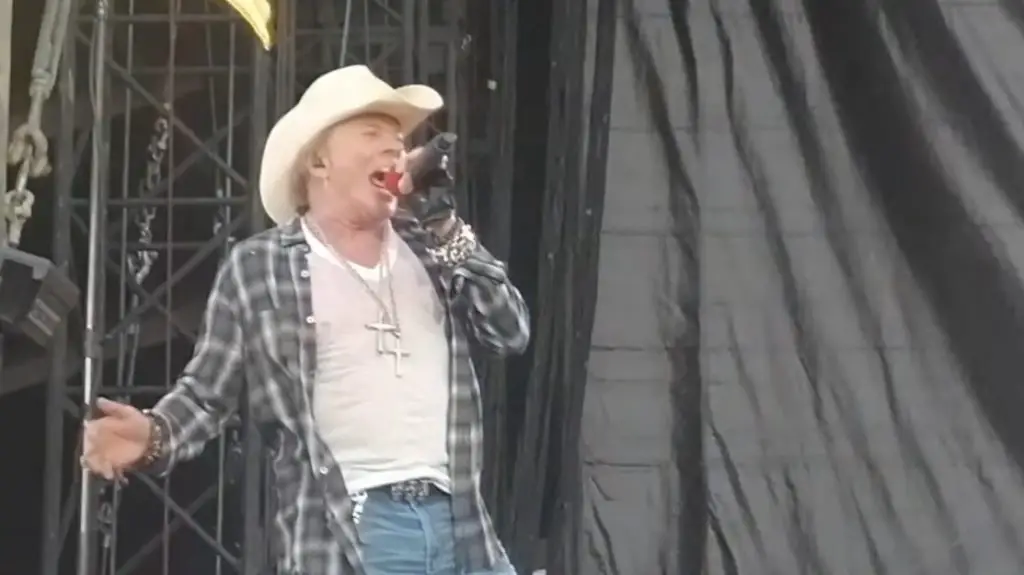 Axl Rose has issued a statement thanking GUNS N' ROSES fans for their support after the band's headlining concert Tuesday night (July 5) in Glasgow, United Kingdom was canceled "due to illness and medical advice."
He issued the following statement on Twitter earlier today: "I'd like to thank everyone 4 their well wishes! It's greatly appreciated! We apologize 4 the inconvenience of postponing Glasgow. I've been following Dr's orders, getting rest, working w/a vocal coach n' sorting out r sound issues. Seems good so far. Thanks again 4 everyone's concern! At the end of the day it's about giving u the fans the best of rselves n' the best time we can give u n' that's all I, the band n' crew r focused on. See u in Munich!!"
GUNS N' ROSES' next gig is scheduled to take place on July 8th in Munich. Rest of the dates can be found at this location.
According to The Telegraph, before joining GUNS N' ROSES on stage, Axl Rose experienced an anxiety attack prior to his performance at the concert last Friday in London, England, at Tottenham Hotspur stadium.
The singer's illness ultimately caused a significant delay in the performance. The public could only enter the location two hours after the appointed time, according to the newspaper.
The opening artist, Michael Monroe, ended up cancelling, which resulted in an hour-long delay for the main performance.
"According to a well-placed source, the reason for the delay was that singer Axl Rose had been the victim of an anxiety attack that was only assuaged by the event organizers," the newspaper says.