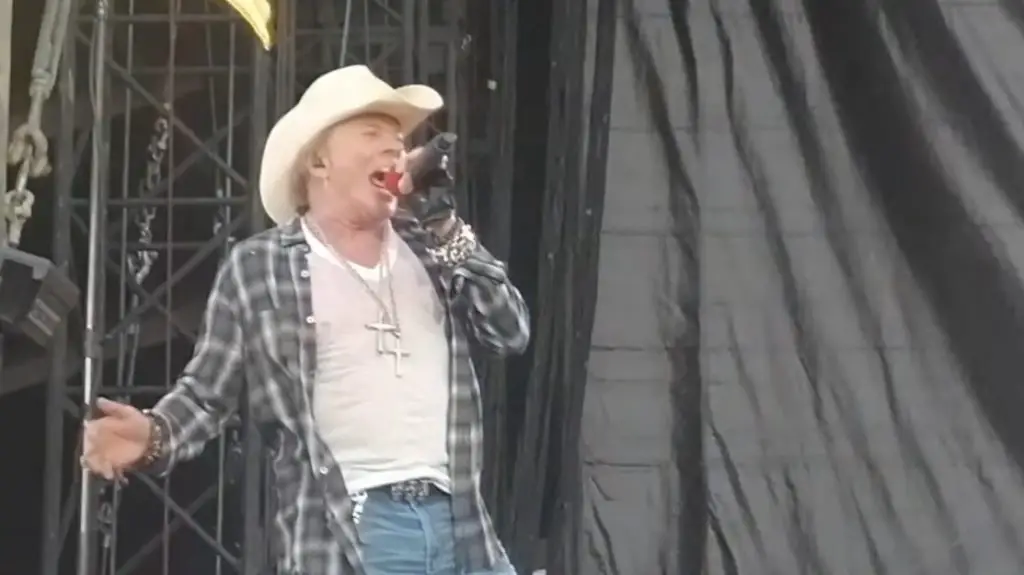 Axl Rose has issued an apology to the fans who came to see GUNS N' ROSES for their September 8 Rock In Rio performance.
He wrote on Twitter: "I want to apologize for being a bit under the weather, thankful not Covid. I tried to keep my cough between lines. Love you. Thank you to the fans and Rock in Rio for everything and what a f**king great crowd."
Two months ago, GUNS N' ROSES were forced to cancel their concert in Glasgow, United Kingdom "due to illness and medical advice."
Few days earlier, Rose experienced an anxiety attack prior to his performance at the concert in London, England, at Tottenham Hotspur stadium.
The singer's illness ultimately caused a significant delay in the performance. The public could only enter the location two hours after the appointed time, according to the newspaper.
The opening artist, Michael Monroe, ended up cancelling, which resulted in an hour-long delay for the main performance.