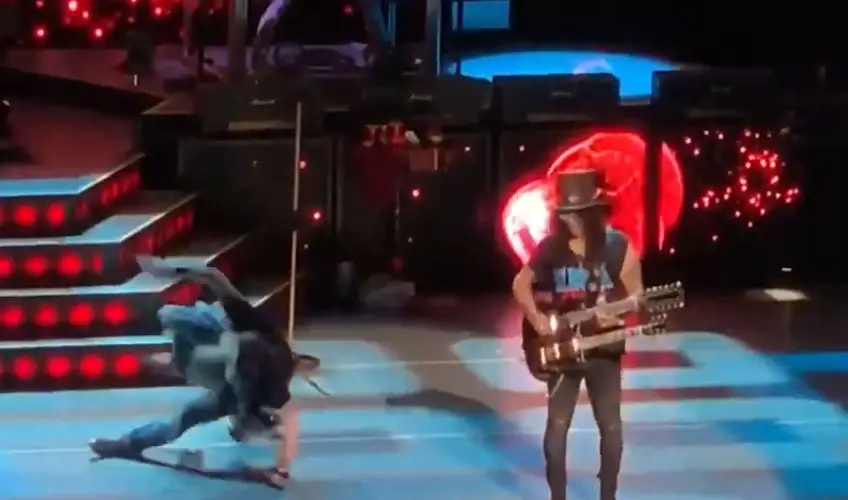 GUNS N' ROSES frontman Axl Rose fell during the band's concert Friday night (November 1) at The Colosseum at Caesars Palace in Las Vegas, TMZ reports.
The fall happened while the group was performing "Knockin' On Heaven's Door." Alx got right back up and continued with the show.
Watch the footage of the incident below.
In a recent interview with Trunk Nation, guitarist Slash once again confirmed that GUNS N' ROSES are working on new material.
"We're just doing this one run [of shows] in the States and a couple of dates in Mexico end of this month into November," he said.
"And so that's it for Guns for now. And I think we have something coming up in March as far as touring is concerned. Obviously, everybody knows that we're working on new material, which is really exciting, and so, that's really primarily what the focus is."