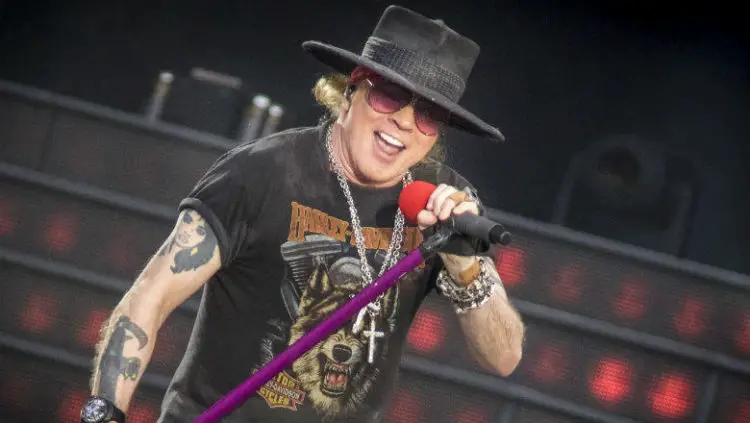 GUNS N' ROSES singer Axl Rose has released a music video for his first new song in 10 years. The track is featured in the TV show "New Looney Tunes", which airs on the Boomerang streaming service. Watch the video below.
"Rock The Rock" is the first new recording from Rose since GUNS N' ROSES' latest studio album, "Chinese Democracy", which came out in 2008 and featured only Axl from the classic lineup.
According to Blabbermouth, Axl did not contribute to the songwriting of "Rock The Rock". The song is registered on BMI as having been written by Joshua Funk and Rob Janas. 
Funkis an Emmy-nominated composer who has written music for Comedy Central's "Key & Peele", "Wabbit", "The New Looney Tunes", "Scooby Doo: Shaggy's Showdown", "Teachers" and NBC's "Red Nose Day".