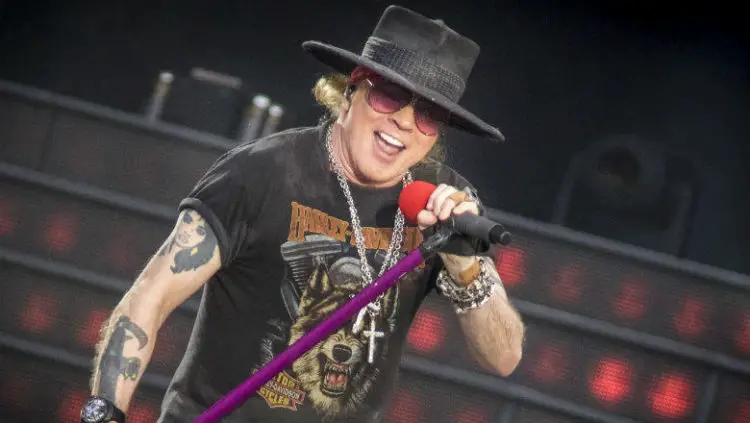 GUNS N' ROSES frontman Axl Rose has slammed Donald Trump for lashing out at the media while the U.S. continues to protest the police killing of George Floyd, an unarmed black man, in Minneapolis and in cities around the country.
Trump once again attacked the media, blaming the "lamestream media" for fomenting "hatred and anarchy." He also called the media "fake news" and "bad people."
Shortly after, Axl took to his Twitter to directly respond to Trump: "Lamestream media ISN'T doing everything within their power 2 foment hatred n' anarchy, that's U!" he wrote. "As long as we get what Ur doing, that Ur FAKE NEWS n' a truly bad, repulsive excuse 4 a person w/a sick agenda, we can work past U w/whatever it takes 2 a better, stronger future!!"
GUNS N' ROSES were forced to cancel their previously announced spring/summer 2020 European tour due to coronavirus outbreak.
The trek was originally scheduled to kick off on May 20 in Lisbon, Portugal, and stretch across the old continent until the June 27 show in Dublin, Ireland.
Band said in a statement: "GN'R fam: Sadly, the upcoming European tour will not be happening. Things are changing daily and we want to keep our fans, crew members and band safe. We are working hard with our promoters, venues and cities/countries on next steps and will make further announcements as soon as we can.
"Thank you for your patience, we will get through this together and look forward to seeing you all very soon…"