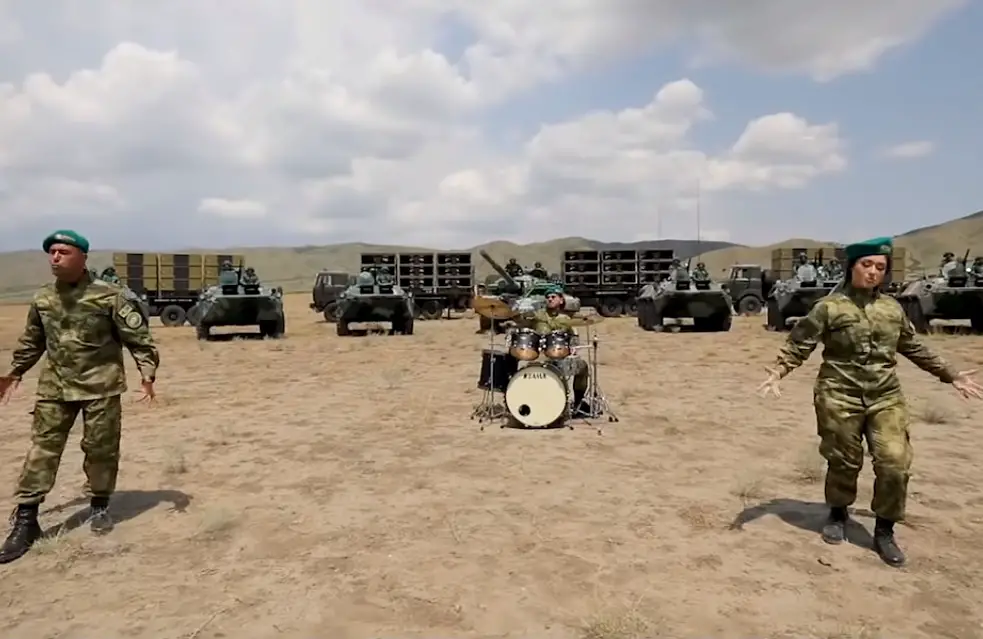 The Azerbaijan military has released a music video for heavy metal song where they can be seen wielding their war weapons and featuring lot of explosions amid a violent dispute with its neighbor Armenia.
The guitar-shredding propaganda tune "Atəş"— or "Fire" — was performed by a group of local heavy metal rockers dressed in combat uniforms, according to footage uploaded to the country's military official Youtube channel.
It's performed by the local musicians Ceyhun Zeynalov and Narmin Karimbayova, backed by the Nur Group, newshub.co.nz reports.