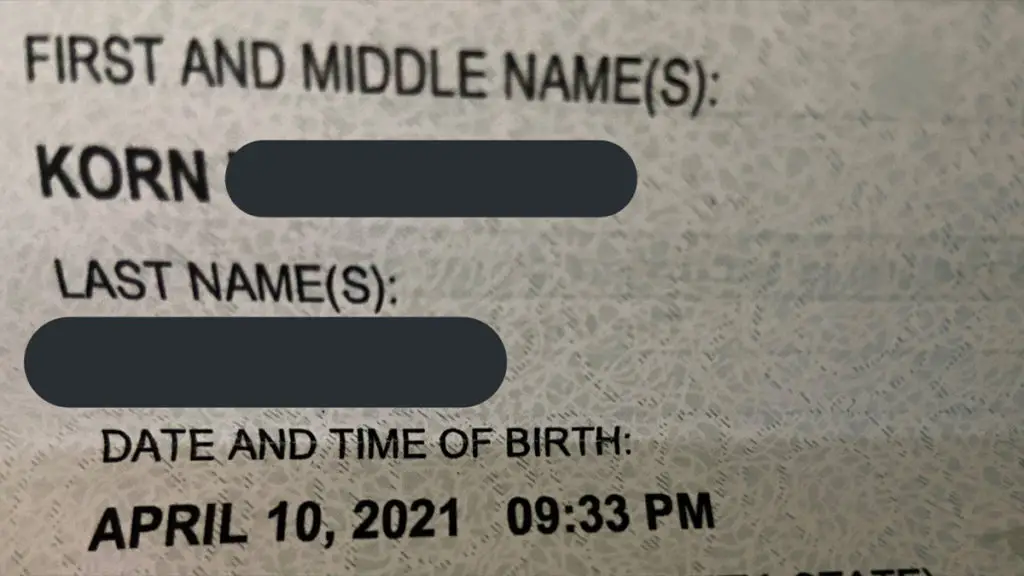 On April 10 a Seattle, WA mother gave birth to a baby she intended to name Kora. This past Friday (April 23) she received a birth certificate learning her baby is named Korn by mistake.
She then posted a photo on Twitter, and it didn't took long after the story went viral.
She wrote in one of her Tweets:
"THE HOSPITAL MESSED UP MY BABYS NAME AND WE JUST GOT THE BIRTH CERTIFICATE AND ITS KORN MY BABYS NAME IS LEGALLY KORN
"1. The name is supposed to be Kora
"2. Yes this should be able to be easily fixed if we are fast!
"3. There is a chance they may have had me double check this but to be fair I was down a lot of blood at the time 
"This reached KORN fan twitter and I'm into it"