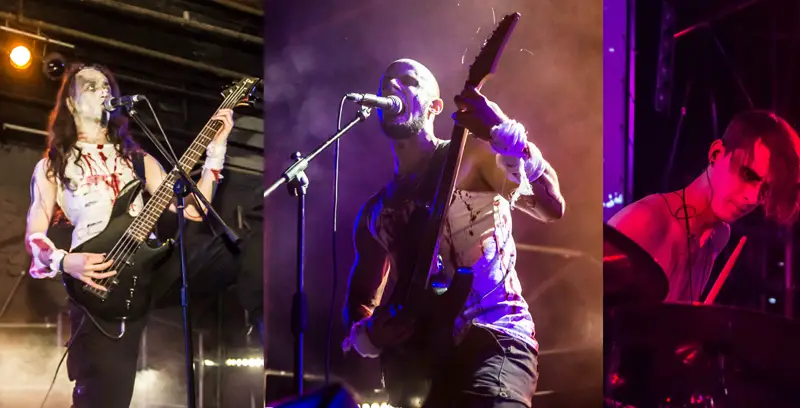 Experimental Black Metal band BALANCE INTERRUPTION from Kiev (Ukraine) was formed in 2005. The creepy black metal force is having three Full Lengths and three Extended Plays in their discography. The Third and newest album "Door 218" is the portal, the threshold between the dark worlds of consciousness, the border of illusions… for those who cross that line, choose the path of satanic self-destruction, with no way back…
The eight-tracked album is infused with blood-curdling black metal with bizarre and dark atmospheric industrial elements. Imagine the result when eerie cold atmosphere of Red Harvest, Aborym, and Thorns are fascinatingly amalgamated with the abstruse elements of Deathspell Omega, Abigor and the discordant black metal aesthetics of Northern European black metal!! The diverse influences and the addition of industrious elements have exaggerated the supernatural and fiendish aura that will give you a sense of the forthcoming apocalypse.
Track "Last Sunset Without Sun" can be heard below. Click here to hear the whole album, where you can also buy it.
Track – List:
01. Last Sunset Without Sun
02. Door 218
03. Not Survived To The Sentencing
04. D.U.S.T
05. Suicidealer
06. Incubatum Conveyor
07. Morbid Soul Shelter
08. Hypnotik Eye Kvlt Terror