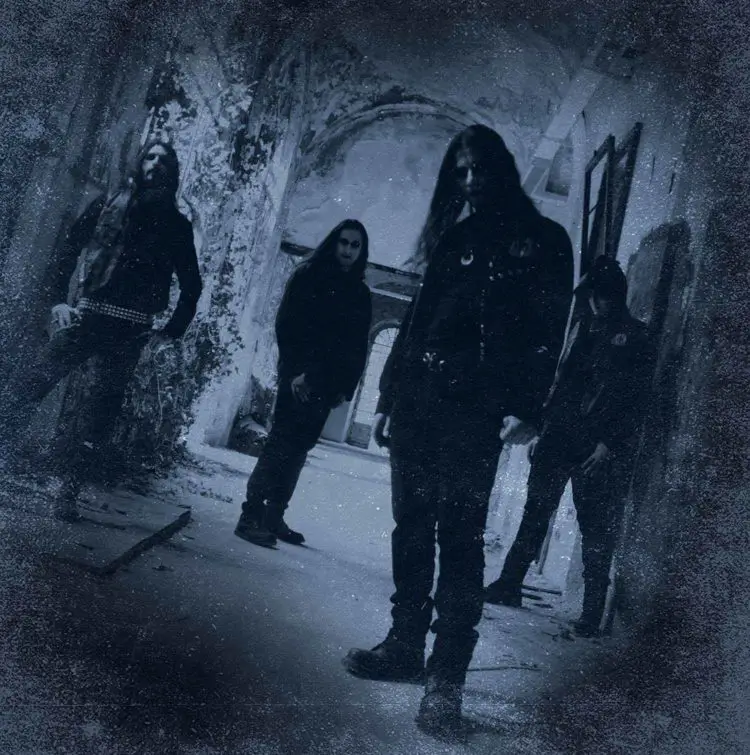 BLACK OATH were formed in 2006 by A. Th (vocals, bass, guitar) with the intention to perform obscure and dark heavy metal, inspired by the traditional masters like Ozzy Osbourne, Iron Maiden, Mercyful Fate, Celtic Frost and Venom. Being Italian, A. Th was also influenced by home grown acts such as Black Hole, Death SS, Paul Chain, Goblin and prog rock, too. BLACK OATH released various EPs, cassettes and are now ready to unleash their fourth album "Behold The Abysss" via High Roller Records.
"It's our best album so far," comments A. Th. "We were very proud of 'To Below And Beyond' and couldn't be sure to make a better album. But we did. It contains all our influences and the prog influences show more than ever before. It's like old Ozzy playing with Goblin/PFM." "The title track could be pretty representative to sum up the album as a whole," continues A. Th. "It really contains all kind of guitar riffs, vocals and drums parts. Yes, that's it."
On the other end of the spectrum is a song like "Once Death Sang" (featuring female vocals) showing some gothic
rock tendencies. Has gothic rock ever been an influnence for BLACK OATH as a band? "We like dark music like
Siouxsie, The Cure, Fields Of The Nephilim, Nick Cave, Scott Walker and mid-era Tiamat," explains A. Th. "I wanted
to make a duet after I got obsessed by King Diamond's 'Puppet Master' and I asked Elisabeth from Riti Occulti to sing with me. What you can hear is a mix between the King and Siouxsie."
Read our review here.