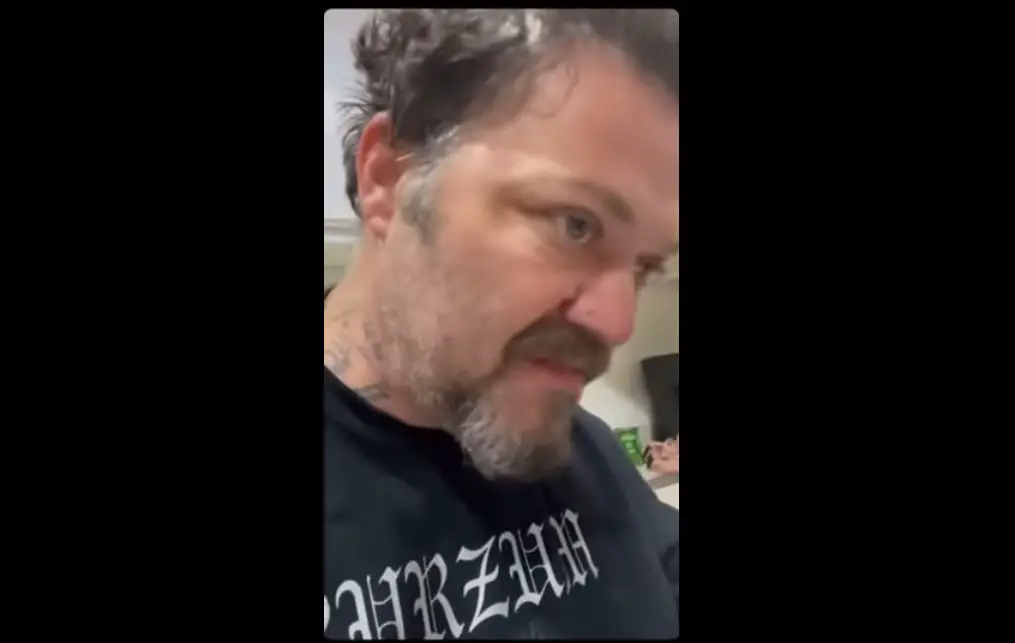 As previously reported, Jackass star Bam Margera has been fired from the upcoming Jackass 4 movie by Paramount.
Margera claims that the producers of Jackass 4 forced him to go to a drug rehab facility before shooting the film — and that the treatment left him suffering suicidal thoughts.
"It was the definition of f*cking torture," he told TMZ. "They tortured me!"
Margera said Johnny Knoxville and other producers told him that he had to go through the program in order to secure what he said was a $5 million paycheck for his participation in the upcoming movie.
"I went there thinking I was going to do 30 days, but they insisted that I do 90 days," he said. "And I'm like, 'All right, is this on my bill or yours?' Well, it's on mine. I'm like, 'All right, I don't want to do it, but I'll do it.'"
"Dr. Knoxville said, 'You're allowed to take all of that except Adderall and Klonopin,'" Margera added. "I'm like, 'Who are you to say this is what the doctors say I need?' … And then it led to suicidal tendencies on all 18 medications I was on."
"What's the point of a $5 million contract that I have to walk on eggshells and jump through your hoops — which is already impossible — to obey if I'm dead? What the f*ck is the point of having the money if I'm not here anymore because I was going to die of a pill overdose or suicidal thoughts?"