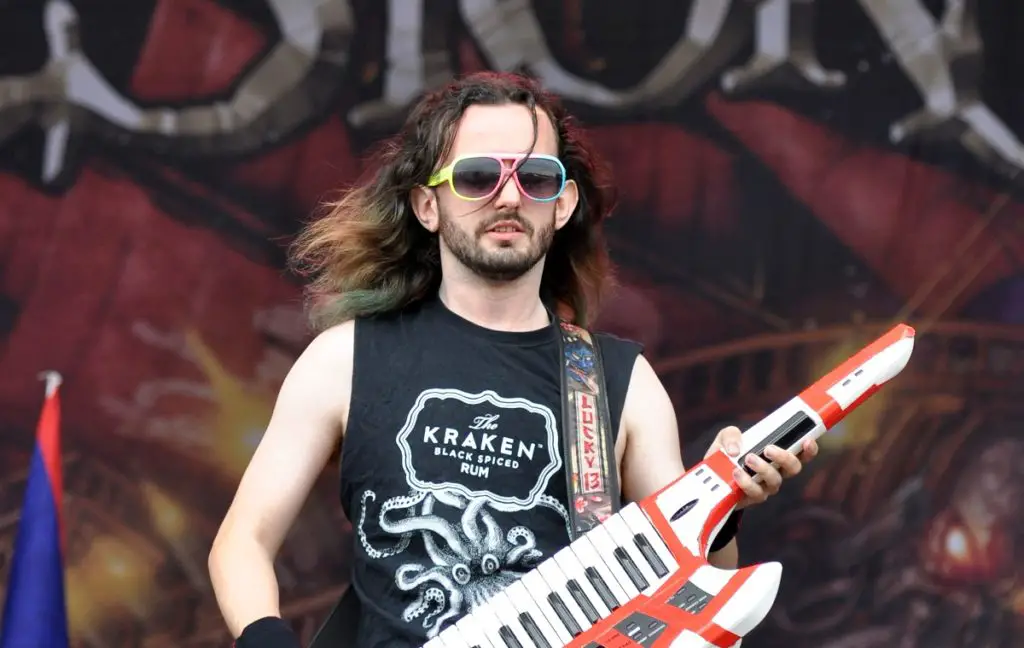 Vincent Jackson Jones, bassist and vocalist of AETHER REALM and WIZARDTHRONE has issued a statement following recent abuse and racism allegations against GLORYHAMMER members.
As reported, GLORYHAMMER have fired their singer Thomas Winkler and not long after that an anonymous woman accused band's bassist James Cartwright of abusive behavior via Twitter post. Other screen shots of what is allegedly a leaked group chat between band members shows them using racist and misogynistic language, including the n-word.
Now, Jones is urging his WIZARDTHRONE bandmate Christopher Bowes (also of GLORYHAMMER and ALESTORM) to address the situation after remaining silent on the matter for over two days.
In a statement on Facebook, released on August 25, Jones relayed that his message was "two days late" as the controversy had emerged earlier in the week, and noted "I hope you'll understand that I've been spending all of my time outside of work speaking to everyone that's going to be affected, and trying my best to chart the fairest course of action."
Jones then said that he would be "suspending my involvement with all projects including Christopher Bowes."
"Chris is also my friend, and he has asked me for time to make his statement before I put him on blast," he continued.
Bowes is yet to make a statement on recent accusations.