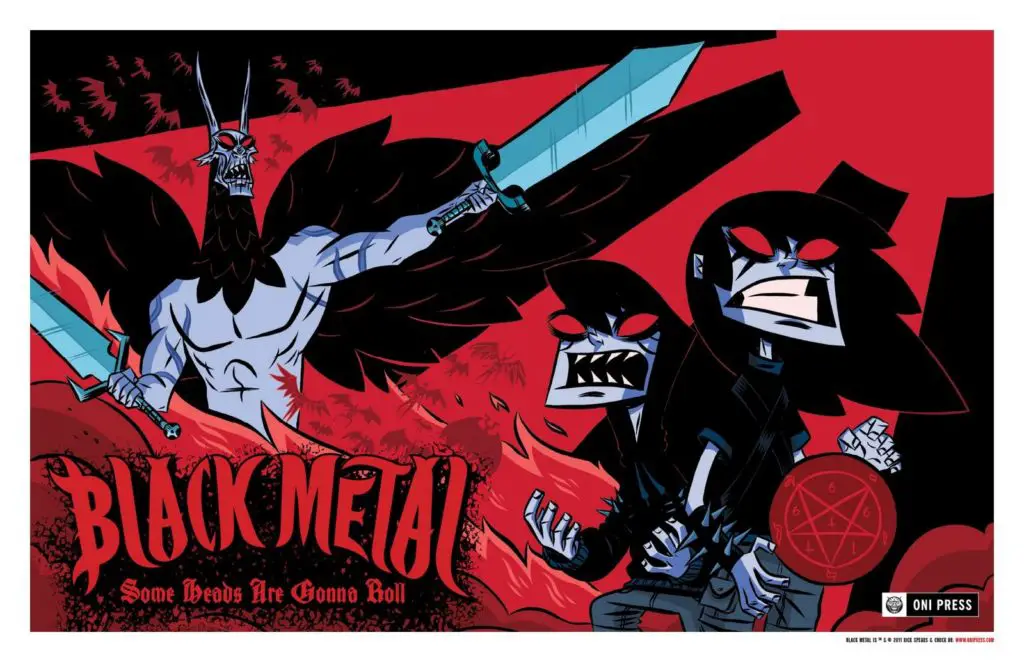 Life's funny. There are some ironies in it that we can't just explain. Ultimate Guitar posted an article about rock/Metal bands which are also in the world of comics. As usual, their readers – as ours – know best and 'suggested' – ah, the fans – that some were missing. We, on Metal Addicts, who are the ears the voice to fans – confess you liked that -, corrected it adding the ones that were missing. So, let me show you the right list of Bands That Are Comics Or Comics That Are Bands:
KISS
Ah, you didn't think we would forget them.
Kiss were the first band to have their own magazine in the long distant year of 1977. Above all, Kiss were conceived to be a superhero band, or a band of superheroes, it doesn't matter.
History goes that "Blood from each band member was drawn by a registered nurse, witnessed by a notary public, and poured into the vats of red ink used for printing the comic at Marvel's Borden Ink plant in Depew, New York."
Actually, I remind watching a video where they show all this entire process. Please, don't ask me in what Kiss video. I've seen so plenty.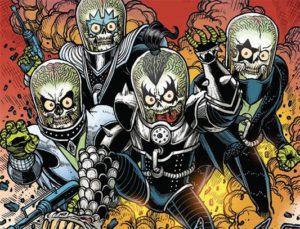 IRON MAIDEN
Confess that you have always asked why Eddie, The Head isn't a comics character. well, it doesn't matter now. Problem solved, Eddie is actually as a main character in "Legacy of the Beast" five-issue mini-series – released last year (a collected graphic novel version due later this month).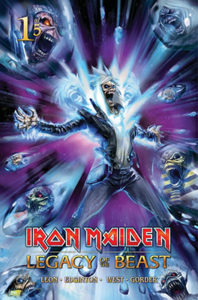 SLAYER
How come such a badass band wasn't a comic book? To solve this problem "Repentless," the song, fitted perfectly to read like an "American History X" inspired revenge thriller, replete with neo-Nazis, decapitations and extreme violence on every page was released as a three-issue mini series in 2017 by Dark Horse Comics.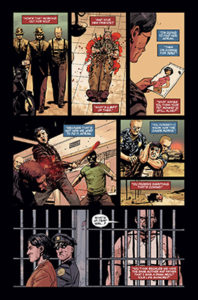 GWAR
Well, this band was meant to be. Gwar, like Kiss, are the band to be a comic book. "Slave Pit Funnies Featuring GWAR" is the name of their comic book and the band involved themselves heavily in the creation process. They co-wrote most of the stories and even illustrated some of the characters. "Slave Pit Funnies" wasn't just a licensed GWAR comic; it was the GWAR comic created by GWAR.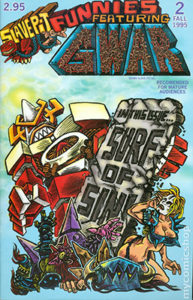 PINK FLOYD
If somebody told me Pink Floyd had their comic book, I would freak out. No way in hell. But, as hell loves to contradict itself, here's the proof that Pink Floyd not only inspired a movie before them – The Wizard of Oz -, but also a comic book.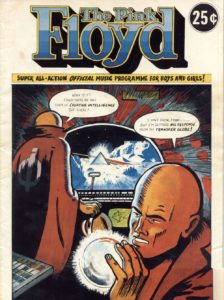 COHEED AND CAMBRIA
A band that is also known as "Help!… It's the Hair Bear Bunch!" – hehehehehe – was obliged to have their comic book. Its name is "The Armory Wars." Unfortunately, it's not related to the bunch I mentioned before.