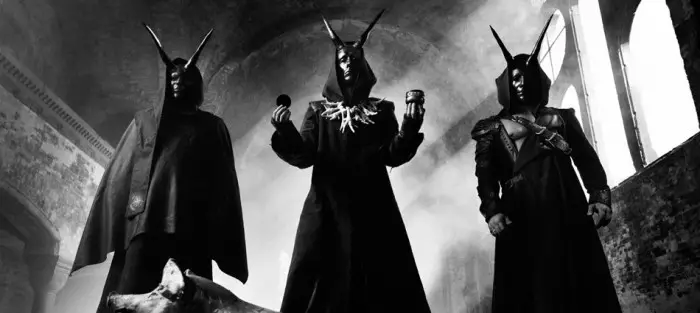 BEHEMOTH have just finished the first part of their overly successful Europa Blasphemia Tour this past Sunday in Ljubljana.
The tour led BEHEMOTH through 15 different cities with 10 of the shows being completely sold out, and marked the biggest headline run in the band's history.
Frontman Nergal released the following statement to reach out to the band's fans and thank them for their endless dedication:
"First of all, I would like to send my deepest gratitude to our legions in Europe for making this tour so big and spectacular! You dedication and loyalty can not be underrated and we owe you big time! With such a strong package of amazing musicians and friends: ABBATH, ENTOMBED A.D. and INQUISITION we were nothing short of unstoppable machine raging thru the old continent taking no prisoners on the way! What a tour! What a vibe! I can not hide my enthusiasm and will not… this was by far my FAVOURITE trek and most memorable of all the tours we've done. Period! Thanks goes to Dominik and Rock the Nation staff for always being at the top of things and for being…a family. Simple as that. Last but not least I must say that we have THE best road crew ever… or I should say: the best road WARRIORS. Respect and honour!"
BEHEMOTH will commence touring Europe later this year. The second part of the Europa Blasphemia Tour will kick off on October 20 in Wiesbaden, Germany and will feature MGŁA and SECRETS OF THE MOON as support acts.