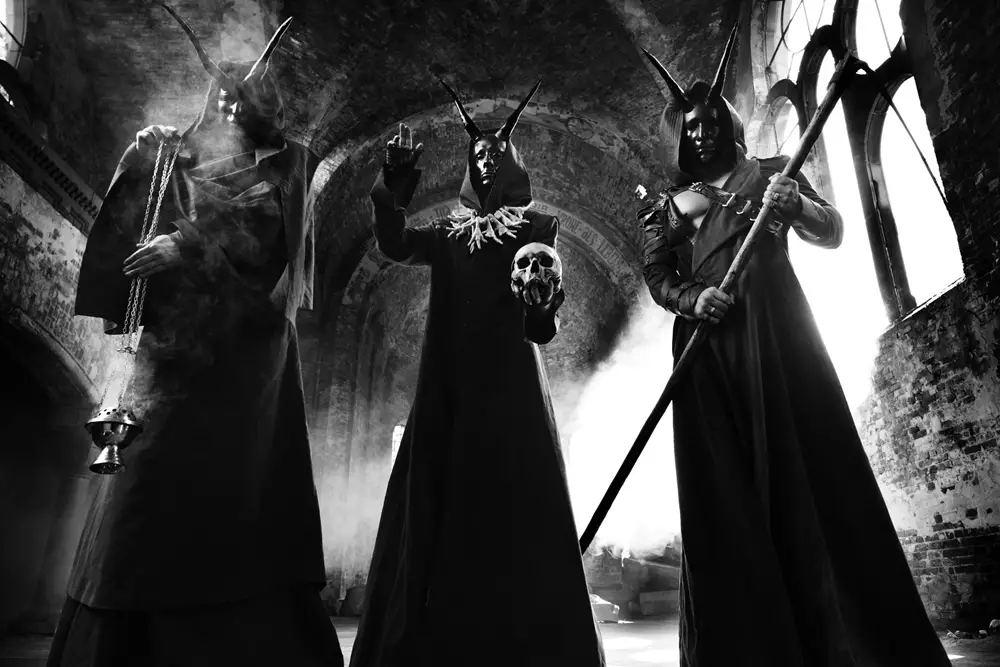 Polish death/black diviners BEHEMOTH have announced to perform their critically acclaimed current album, "The Satanist", in its entirety on the band's upcoming European run in early 2016.
BEHEMOTH also plan to bring a brand new exhibition concept, "The Congregation", on tour. The exhibition will be dubbed "A symbiosis of Behemoth and Toxic Vision" and will showcase the collaborative work between the two parties.
Toxic Vision is the artist that BEHEMOTH had been working closely with over the past years in terms of stage outfits, music videos, stage/photo props and such. The exhibition is planned to be held in tent, a capsule created to capture an experience on its own and built a solely for this purpose, and was first shown by Toxic Vision (in a similar way) at this year's installment of renowned Inferno Festival.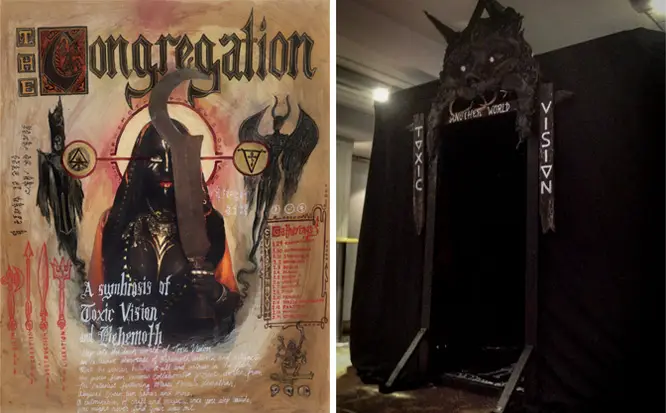 Commented band leader Nergal: "We've always pushed ourselves very hard trying to reach the highest picks of artistic creativity. This time around we are not only coming back to perform "The Satanist" in its entirety, but are also bringing along a collaboration that's unheard of! Toxic Vision, renowned and absolutely brilliant artist and designer from Canada whom we have worked with on several projects in the past (BEHEMOTH stage gear, video clip costumes…) will be accompanying us on this European trek with a unique exhibition called "The Congregation"! We are beyond excited to see how these synergies coexist! Sharon, it's an honour to welcome you on board!"

Adds Toxic Vision CEO Sharon Toxic: "It is a real honour to work alongside BEHEMOTH and have this opportunity to bring a vision to life! We aim to dazzle and inspire, I am inviting everyone to step into the dark world of "The Congregation" – an exclusive showcase of my work with BEHEMOTH. Nothing like this has been done before, and of course, nothing is really as it seems with Toxic Vision. This is a culmination of craft and magic … once you step inside, you might never find your way out."