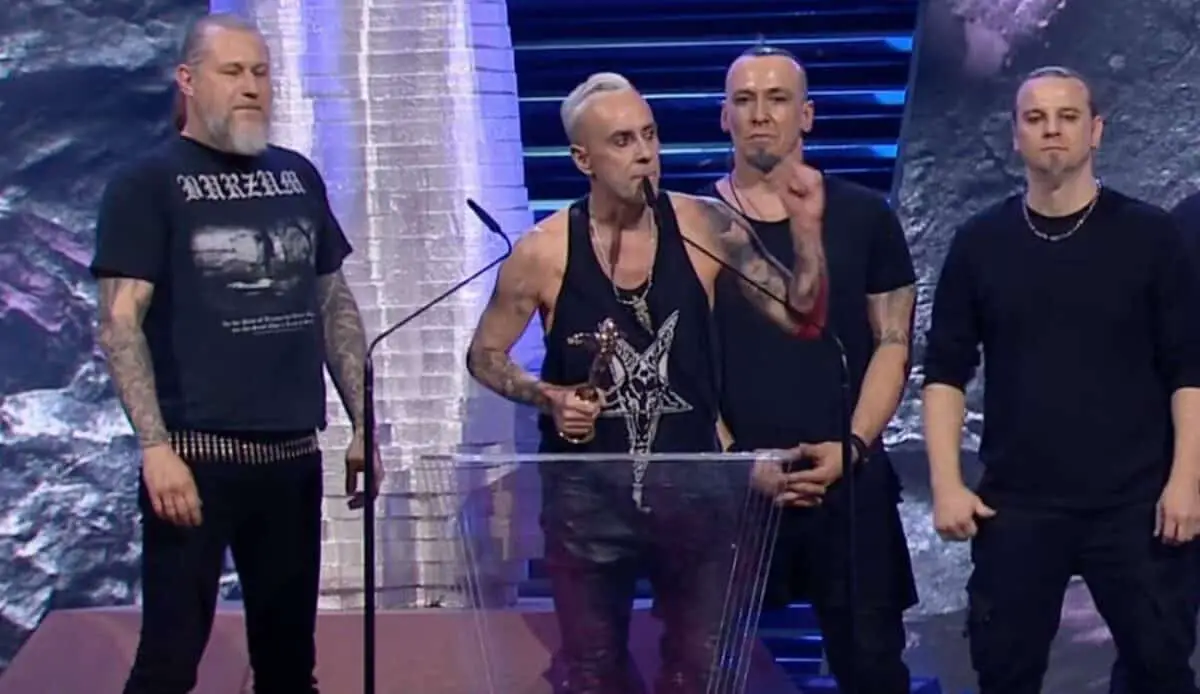 In their home country of Poland, BEHEMOTH received a Fryderyki Award. The group's Opvs Contra Natvram won the metal album of the year accolade, surpassing releases from DECAPITATED, BLACK RIVER, LUXTORPEDY, and NOCNY KOCHANEK.
The group's lead singer and guitarist, Nergal, expressed his thoughts on the prestigious recognition and the invitation to play at the official awards event.
"The dust has settled after Polish Grammies FRYDERYKI event. To say it was overwhelming is like saying nothing… I've mentioned that on many occasions: NO awards have ever been a driving force to start and maintain BEHEMOTH for me. But I'd be a liar if I said it was not touching, emotional and very much rewarding to be standing there with Inferno, Orion and Seth when receiving FRYDERYK award for our latest album "OPVS CONTRA NATVRAM".
"But what's even more meaningful was the fact that Behemoth played LIVE on stage on a national TV with full force artillery making NO artistic compromise. "Malaria Vvlgata", its lyrics and violent sonic nature is a perfect statement of WHO we are and what we stand for. Hereby I'd love to express my deepest gratitude to legions worldwide for being integral part of this success.
"Michal Wardzala from @mysticproduction for having balls to be consequently supporting Behemoth ever since. In the meantime, we'll keep on being one of the most hard working bands on the planet playing our own game."