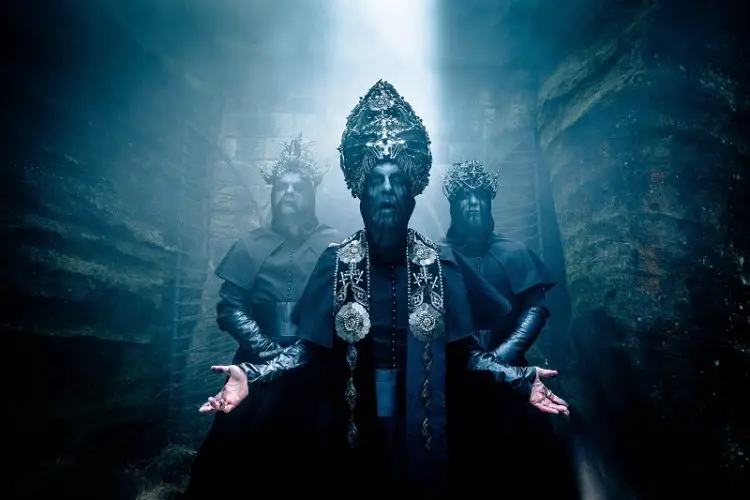 In a new interview with Kerrang magazine, Adam "Nergal" Darski has confirmed that he is working on new music for both BEHEMOTH and his side project ME AND THAT MAN.
"For this very moment I don't go to bars yet, I try to stay away from big crowds but I will be in the studio with a bunch of guys recording music," Nergal said.
"With ME AND THAT MAN, we're working on the next record. I'm on my way to the studio and I can't even say what it sounds like because it's so diverse. There's a new song with more of a punky vibe — there are definitely more songs that are uptempo and punky in a Clash kind of way.
"Then I've been doing stuff on my own at my place for BEHEMOTH," he continued. "That's more like domestic home studio work and then I'll send the files to Inferno [drums] and Orion [bass]. They will just add their pieces and they would just work at home as well.
"We already have a few serious chunks of new music that we'll start working on collectively from July," Nergal added.
BEHEMOTH released new EP A Forest this past Friday, May 29th. The EP's title track is a cover of THE CURE classic, and it features a guest appearance by SHINING frontman Niklas Kvarforth. The A Forest EP also includes a live version of the title track as well as two previously unreleased BEHEMOTH songs recorded during the I Loved You At Your Darkest album sessions. You can order EP at this location.