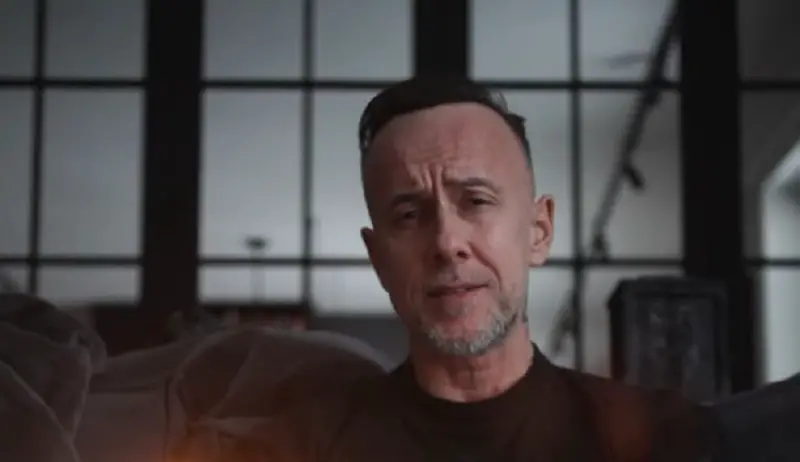 BEHEMOTH mainman Adam "Nergal" Darski has once again slammed people who are still skeptical of the COVID-19 vaccine.
Nergal took his Instagram earlier today to share a video message in which he can be seen wearing a "Roman Vaccination" t-shirt depicting Jesus Christ on a cross being pierced by a Roman soldier.
He says in the video: "So, guys, since there's still a lot of people skeptical about vaccinations and there's definitely way too many covidiots out there, I'd like you to pay attention to this design on this beautiful shirt. Look at that — 'Roman Vaccination'. It did the trick two thousand years ago. Trust me, it does the trick after two thousand years. So, don't be a covidiot. Go and f*cking get the vaccine. And stay conscious. Stay aware."
Last month, Nergal received a COVID-19 vaccine booster shot and urged others to do the same.
"3rd jab done!", he wrote at the time. "Not even religious topics are as polarizing as vaccinations these days. But both have soooo much in common. You can either put your trust in proven science or you can continue to live with outdated pseudo beliefs. But god forbid you become seriously ill…"
"Consider your people! DO NOT BE COVIDIOT, be kind to each other."
BEHEMOTH and ARCH ENEMY have recently postponed their European Siege tour to October 2022 due to the ongoing global situation. In more positive news, by 2022, both of the revered metal bands will have brand new albums arriving, so expect a taste of new music from both artists for these rescheduled dates.