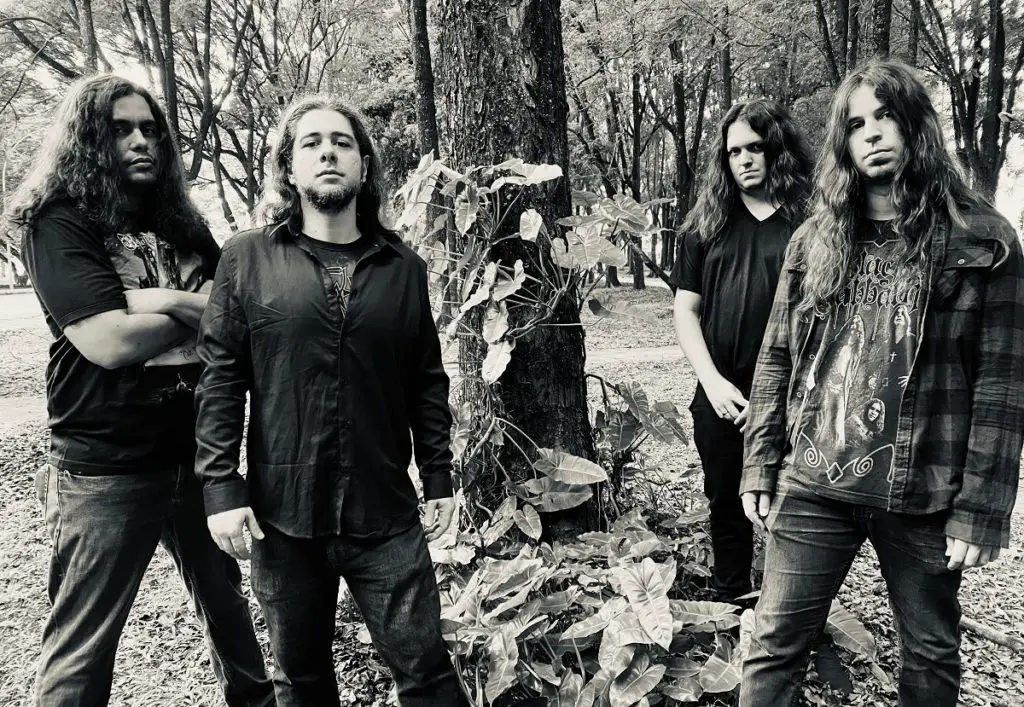 Brazilian Doom Metal band BEHOLDER'S CULT releases their debut album Our Darkest Home. Composed of 9 dense and charged tracks, the album is released independently and will soon have a physical version.
Our Darkest Home shares a semi-conceptual theme, which despite not having a clear narrative, the songs and concepts communicate and complement each other throughout the execution. With dense and melancholic sounds, the band follows clear influences of black metal, depressive rock, darkwave and post-punk, deftly leading the slow rhythm of Doom and the incursions by fast passages.
On the theme of the album, the band says: "The almost dreamlike idea of ​​a path between the beginning of life and death or between significant moments in a life, represented by a journey under the sun, which becomes progressively unbearable as you progress , having the night as a point of departure and arrival. We tried to capture in the compositions the concepts of light and shadows, in addition to the weight and motivations of this transition under a burning light".
'Our Darkest Home' promises to be one of the best releases of the style and is now available on all digital platforms.