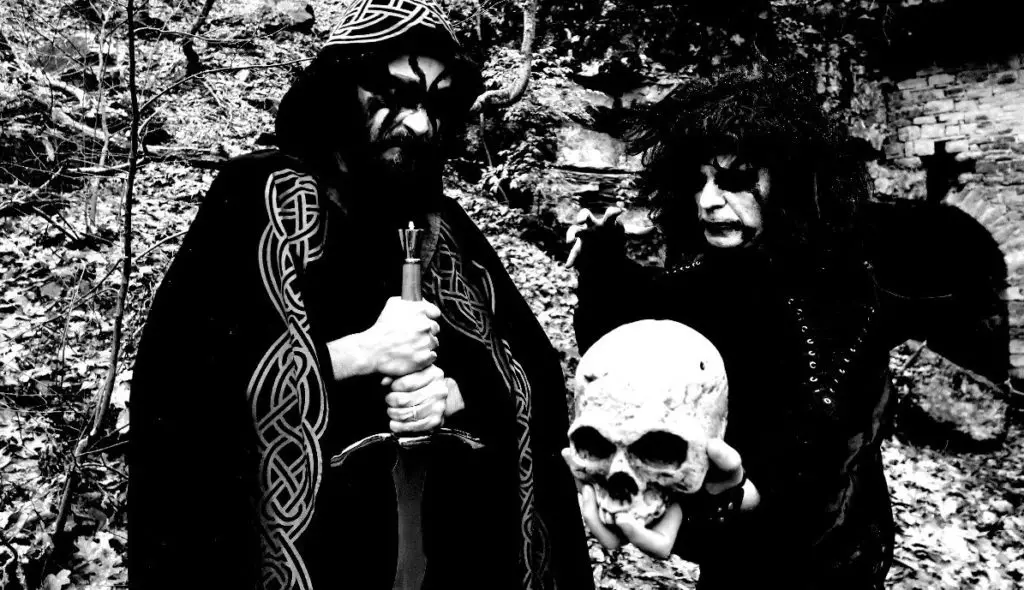 BEKMØRK reemerges from the frozen tundra to release their sophomore album, The Path Nocturnal on May 27th. The black metal duo unleashed their debut album Incantations of the Frigid North in 2019; a release that was met with critical acclaim and made Antichrist Magazine's list of top 50 black metal albums of 2019.
Staying true to their name and nature, BEKMØRK (Norwegian for pitch-black) returns with a thicker sound and even heavier guitars than their debut release. With growls that claw their way from the abyss and the band's trademark morbid riffs, the atmospheric and haunting opening track, "Hail to the Moths," sets the tone for all that follows. "Black Waltz" shows the impressive range of the band, as visceral drums and frenzied guitars weave the tale of a demonic ceremony at the ruins of a castle in Switzerland, before giving way to a chilling refrain. The instrumentation builds to a cacophony, complete with a howling guitar solo in "Empress of Charn," a tribute to the celebrated satanic Villainess.
Disturbing and intense, The Path Nocturnal marks a brutal continuation of BEKMØRK's ode to second wave black metal.
BEKMØRK is:
Dread Count Naberius: Vocals, Guitar, Bass, Keyboards
Malevolent Berserker: Drums, Guitar, Bass, Keyboards