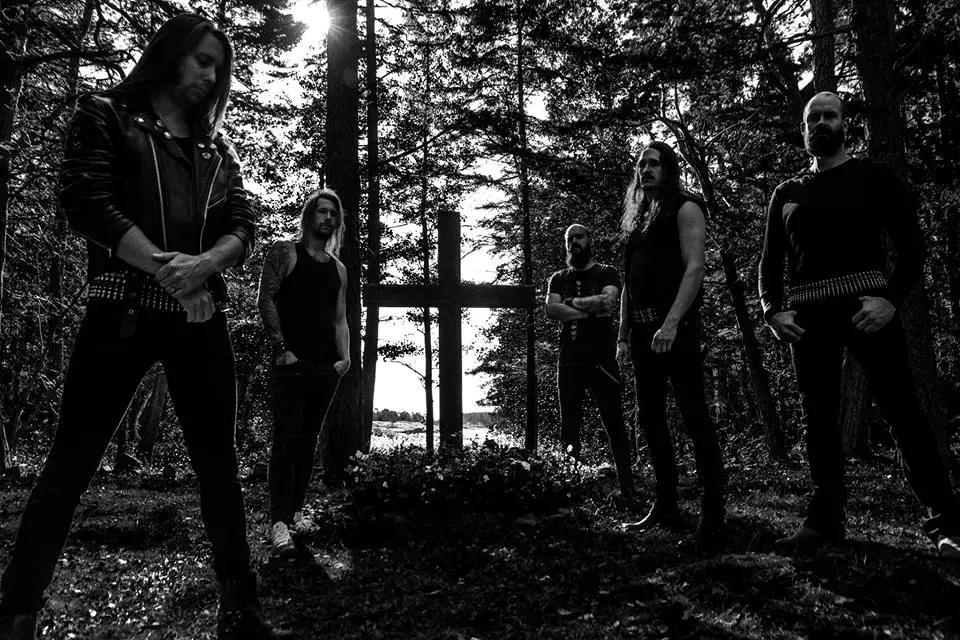 On May 19th, next week, Swedish Epic Doom Metallers BELOW will release their new album "Upon A Pale Horse" worldwide via Metal Blade Records!
Check out the "Hours Of Darkness" single below, which is the third and final single taken off the new album "Upon A Pale Horse"!
Don't forget to check out the video for the first single "1000 Broken Bones" here and the second single "Disappearing into Nothing" here.
BELOW comments: "With 'Upon a Pale Horse' we feel that we have found our sound. We have grown as songwriters and this album contains our fastest and slowest, shortest and longest, heaviest and most melodic songs to date. Making this album more diverse yet still staying true to the core of heavy riffs and melodies that is BELOW. We recorded 'Upon a Pale Horse' in Deep Blue Studios, the studio where we recorded our first EP, so in some sense it felt like we were returning to our roots."
The press seems to be into the album as well:
"The title track features mighty choirs and beats everything Candlemass released in the last 10 years. You could say the same about 'Hours Of Darkness', but this one could be even on one of the 80s classic albums of the Epic Doom Gods. Killer album!" (Andreas Stappert, Deaf Forever Germany, 9,5 out of 10 points)
"All in all a very strong proof of the talent of these Swedes, I didn't expect such a high quality!" (Boris Kaiser, Rock Hard Germany, 8,5 out of 10 points)
"Below are a heavy hit!" (Thorsten Dietrich, Break Out Germany)
"Upon A Pale Horse" Track Listing:
01. The Plague Within
02. Disappearing into Nothing
03. The Coven
04. Upon a Pale Horse
05. Suffer in Silence
06. Hours of Darkness
07. 1000 Broken Bones
08. We Are All Slaves
Pre-order "Upon A Pale Horse" here.