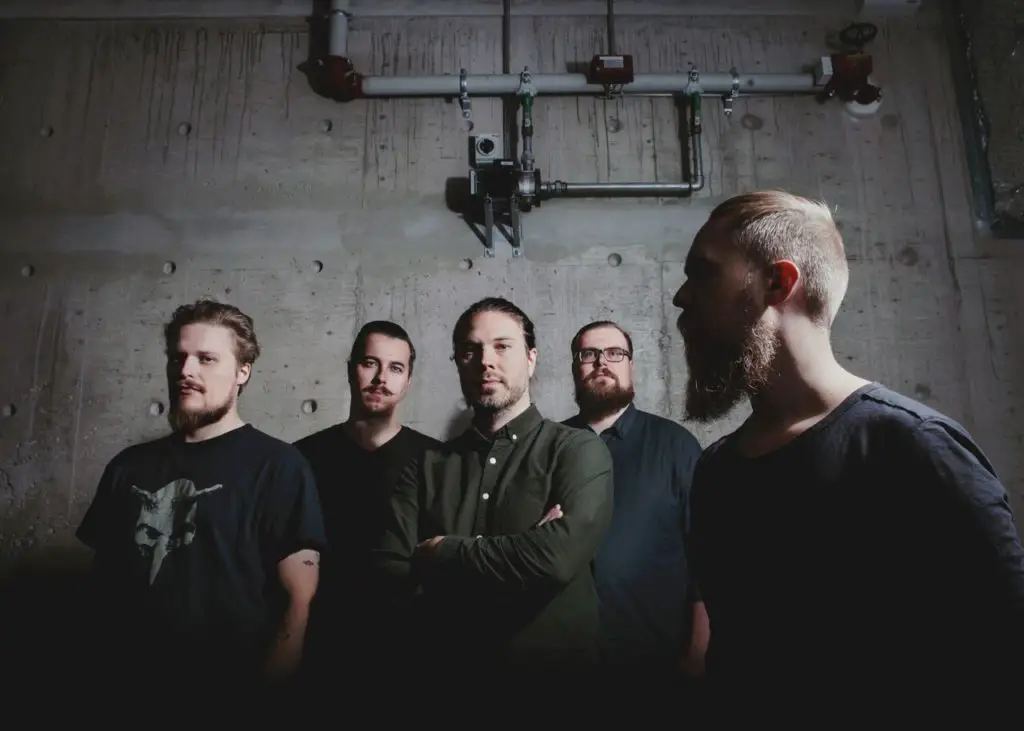 Turku, Finland's progressive, avant-garde metal band BESRA will release their awaited, debut, full-length album, Anhedonia, on Friday, September 7th with Temple of Torturous. Today, the band has released a stream of the entire record for fans which can be heard below.
"We are so thrilled about the upcoming release date. The physical album looks so stunning, especially the orange vinyl version. Our short film / music video for 'Pariah' has gotten really supporting welcome and great feedback from around the world, so we are really pleased with that also. And some praising reviews has also appeared about the album, so we can't wait to let the rest of the world hear the fruit of our hard work." – Ville Kujansuu
Anhedonia is a collection of stories told by BESRA. The album as a whole deals with challenges and characteristics of today's society and how they reflect on the lives of ordinary people, their mindsets and relationships with others. The stories also reflect a very personal side of the composers. Experiences with loneliness, emotional abandonment and substance abuse are present. Themes to the songs were gathered from personal and professional experiences throughout the lives of the members of the band. Carefully balanced mix of rage and gloomy mellow atmospheres lead the listener through the stories told with words, singing, screaming and instrumental drama.