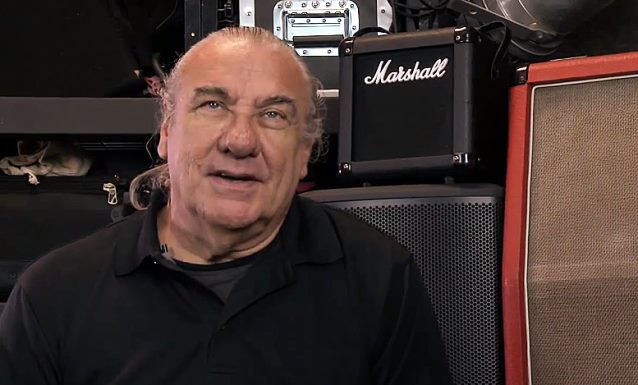 In a new interview with Rock Candy magazine, BLACK SABBATH drummer Bill Ward discusses on why he didn't join the band for a 2012 reunion.
Ward said: "I wish the others all the best, I really do. Do I still love them? Yes. I certainly don't resent them. I just wish them well."
"I made it well known to everybody who was important that I wanted something that was fair, and it just didn't happen," he added. "Even if someone had held a gun to my head, I couldn't have signed that contract. It was one of the most regrettable things I've ever gone through in my life and I was particularly sad for the fans over how things ended up. But that hasn't stopped me from loving the guys. SABBATH is where my heart lies."
During a last year's Q&A session at the Kipinä Kokkola business conference in Kokkola, Finland, Tony Iommi said that he isn't ruling out a BLACK SABBATH reunion.
"We may — I don't know — do a one-off or something, but [we're] never touring again," he said at the time. "'Cause we're at the age now — we retired, but I'm still gonna play. But to tour the world like we were — we did an 18-month tour, the last one was. It's a long time to be out and away from home and your friends and family. So if we do do anything, it would be very short."