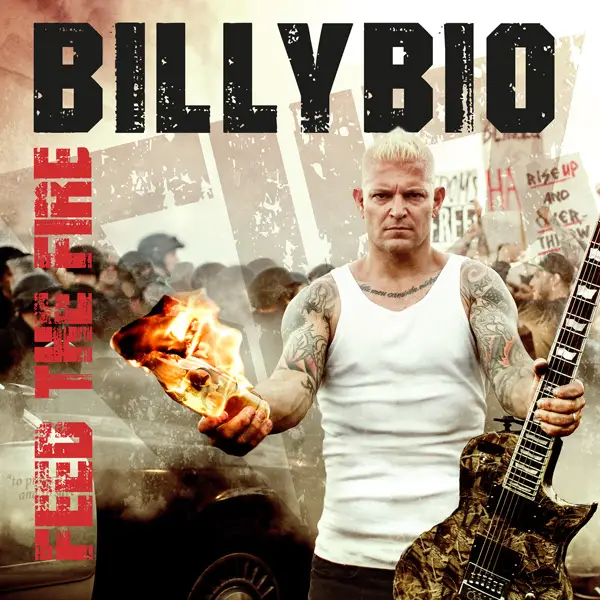 AFM RECORDS is excited to announce  BillyBio "Feed The Fire"– the first solo album from Billy Graziadei of  BIOHAZARD and POWERFLO will hit the streets 30th of November worldwide!
See here the official album video teaser!
As you can hear, the anticipation is huge and BILLYBIO will more than deliver the goods. This is the best of all worlds.
"'Feed The Fire' is heavy, fast, groovy and full of energy, I couldn't have it any other way. It's full of my roots but modern.",
states Billy and producer Tue Madsen agrees:
"When I was brought in to mix this record, it was with big expectations, and boy, were they met. These songs keep the energy level so high and have so much to say. Great deliverance, great songwriting and now Me mixing the whole thing. I couldn't be happier."
Tracklisting:
01 Freedom's Never Free
02 Feed The Fire
03 No Apologies, No Regrets
04 Generation Z
05 Sick And Tired
06 Remedy
07 Sodality
08 Rise And Slay
09 STFU
10 Trepidation
11 Untruth
12 Enemy
13 Disaffected World
The album will be available as CD, black, gatefold vinyl (ltd. to 400 units), orange, gatefold vinyl (ltd. To 400 units) and exclusive orange/black splatter, gatefold vinyl (ltd. To 200 units) which is only available here.