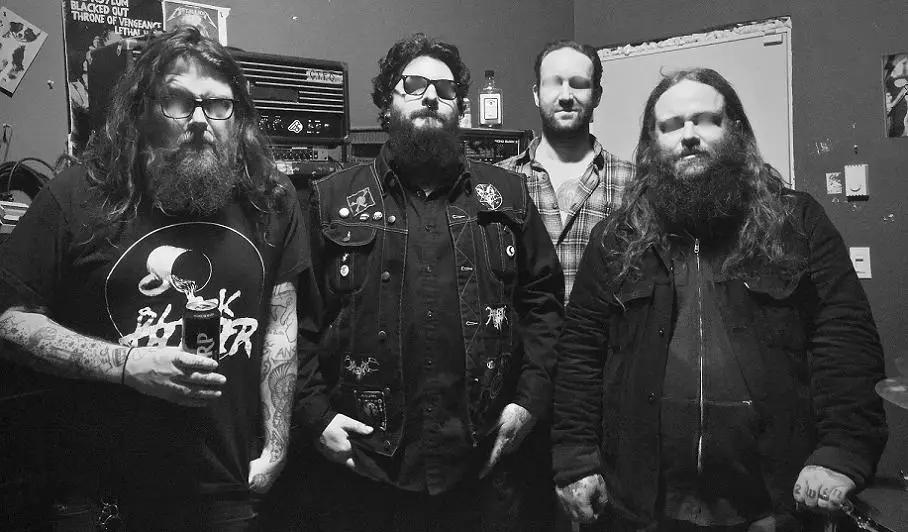 Three years have passed since we last heard from Vancouver's BISON with their 2014 EP "1000 Needles." In that time, these stoner/sludge metal veterans have made a few notable changes, including recruiting ex-3 Inches of Blood lead guitarist Shane Clark to handle bass duties, as well as deciding to record new material in their hometown instead of abroad. This introspective decision has resulted in a natural progression of their sound that doesn't undermine what they do best.
Now, with the band all set to release their fifth album, "YOU ARE NOT THE OCEAN YOU ARE THE PATIENT" via Pelagic Records, we are pleased to present the album's walloping opening track, "Until The Earth Is Empty". Listen to it below.
"Until The Earth Is Empty" kicks off with a melodic stoner-doom hook that pulls you in like a swiftly ebbing tide. The melody repeats, following up with a meatier version that's complemented by a midtempo backbeat. Thick, muscular riffs carry you forward through a headbanging verse, as dry shouts shift to hoarse, bestial roars for the chorus — a surging storm of crash cymbals and guitar-hammering quarter notes like boats crashing into jagged rocks. You'll hear variations on subsequent repeated parts, adding flavor and replayability, ensuring you'll find something new with each listen of "Until The Earth Is Empty", like when the guitars pull back at the start of the second verse in order to let the bass shine.
BISON knows how to write a song with stunning momentum, proven by an aggressive palm-muted bridge that leaps into a thundering downbeat solo section that crackles with retro fuzz. The chorus crests up again — all riffs, no vocals, seeming even more primal in its power — before crashing into you with an energetic downbeat version of the mammoth intro melody.