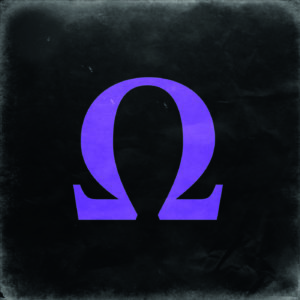 Yeah, a cool intro with those famous church tube organs. Their sound is just amazing. They give such an ethereal thing to a song that is so hard to explain. Just that makes my day and "Omega" begins very well to me.
There are some subgenres in Metal that have such clear and strong formulas that makes you know what to expect. Doom metal is one of them. That makes the work of the reviewer harder. It happens because you to look up for something that makes the object, the band, differ from the zillion other peers. Black Capricorn with "Omega" have a lot of the main characteristics of the subgenre, that is, low tuned guitars, shoegazed cadences, slow and well marked drums. But what draws the attention to Black Capricorn with "Omega"? What do Black Capricorn have to give to this sad and lonely world? More sadness, I have to say. Nah, not because of the quality, because of the vocals. They are almost gothic. They are so sorrowful, so miserable, that makes you weep. Not the right band to hear when you're depressed.
The naive guitar gives a certain charm to Black Capricorn's compositions. You know, we love virtuosos, but Metal is a style that still allows some naiveness to musicians. You just have to be full hearted. Lots of passion help a lot too. It's undeniable that Black Capricorn have all of them. Some songs are just epic. Take "Antartide" for instance. It's a ten minute trip to the unknown, to the deepest parts of imagination. With a gloomy low tuned guitar to be the host. The vocals invite you to the macabre as if in a black mass. Those macabre vocals are also a print of Black Capricorn.
The invitation is taken, guys. Black Capricorn with "Omega" is the trip to the umbral levels of the deep.
Track Listing:
Alpha
Evil Horde of Lucifer
Acabadora
Flower of Revelation
Antartide
Black Capricorn Seal
Devil And The Death
The Man Who Dared
Stars of Orion
Quest For Agartha
Omega
Black Capricorn's "Omega" was released on November 2nd via Stone Stallion Rex.
Watch "Evil Horde of Lucifer" official video here: