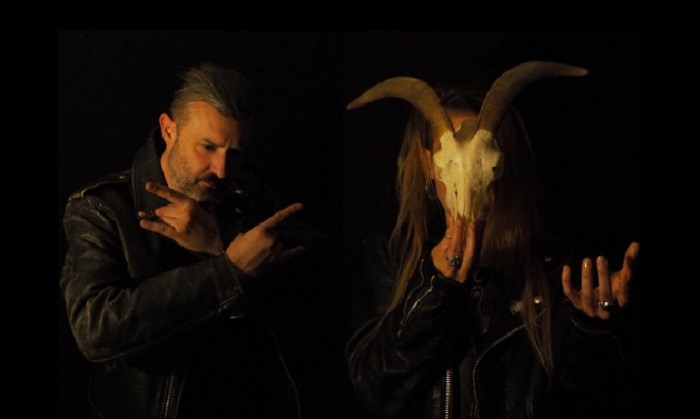 December 3rd will see the release of Geist und Hexerei, the debut full-length album by Swiss Black Metal duo ERNTE! Inspired by ancient spirits, as well as cold and barren landscapes, the band's upcoming record features eight relentless tracks of True Hellvetic Black Metal with an undeniable preference for Nordic melodies. In support of the new album, the band just shared a brand new video clip for the haunting track "The Ending Void."
Being well aware of how to invade the darker side of your soul, the two members of ERNTE are by far no strangers to the scene. After almost 20 years of creating dark ambient music, photography, painting and graphic art, V. Noir decided that it was time to return to the roots: In 2020 his long-time passion for Black Metal found a form of expression in ERNTE, where he is the main songwriter, guitar player and responsible for recording and programming. In Witch N. (vocals, bass, violin) he found an appropriate and experienced co-musician, who played bass and violin in the all-girl Doom Band shEver (2003 – 2012, Svart Records / TotalRust Music) before she started as front woman in the Swiss Black/Doom Band ASHTAR (since 2013, Eisenwald, Throne Records).
Recorded and mixed by V. Noir between October 2020 and February 2021 and mastered by Greg Chandler (Priory Recording Studios, UK), Geist und Hexerei will be coming out December 3rd via Vendetta Records and is now available for pre-order here.