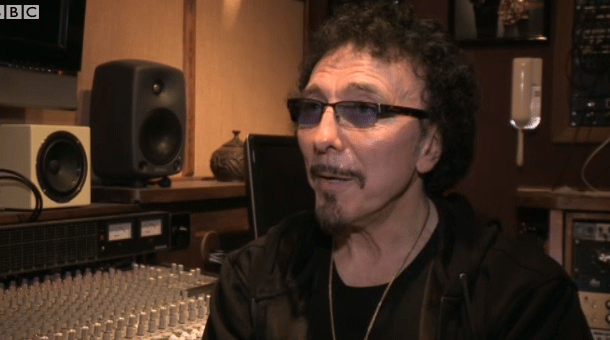 According to The Sydney Morning Herald, BLACK SABBATH guitarist Tony Iommi has appealed to Indonesian metal-loving president Joko Widodo to spare the lives of the two Australians who were sentenced to death in 2006 for trying to smuggle heroin out of Indonesia.
Iommi wrote a letter to Widodo which has been translated and is believed to have been delivered to the President's office in Jakarta on Wednesday morning by Australian officials. Read letter in full:
"The President of lndonesia
"3rd March 2015
"Your Excellency,
I am writing to appeal to you to grant clemency to Andrew Chan and Myuran Sukumaran.
"I understand and respect your efforts to combat drug abuse in lndonesia, this is something that all countries are having to deal with.
"lndeed, I have seen first hand the negative impacts that drugs can have on people and their families. That is why I understand your strong views on this issue. The lndonesian prison system has had great success in transforming Andrew and Myuran.
"I appeal to you, as a forgiving man, to take note of their transformation. They are now reformed men who are making a positive difference to the lives of their fellow prisoners.
"That they have been transformed so much is a real credit to the lndonesian authorities. For this reason, I would ask that you stop the execution of Andrew and Myuran.
"Please allow them to serve out life sentences where they contribute to the wellbeing of lndonesia and make good for the error of their previous ways. I do hope you will consider this personal appeal.
"Yours sincerely,
"Tony Iommi
Guitarist, Black Sabbath."
Widodo, who has professed love for heavy metal bands like METALLICA, MEGADETH, LAMB OF GOD and NAPALM DEATH, was declared the winner of Indonesia's presidential election in July 2014 after receiving 53.13 percent of the vote.