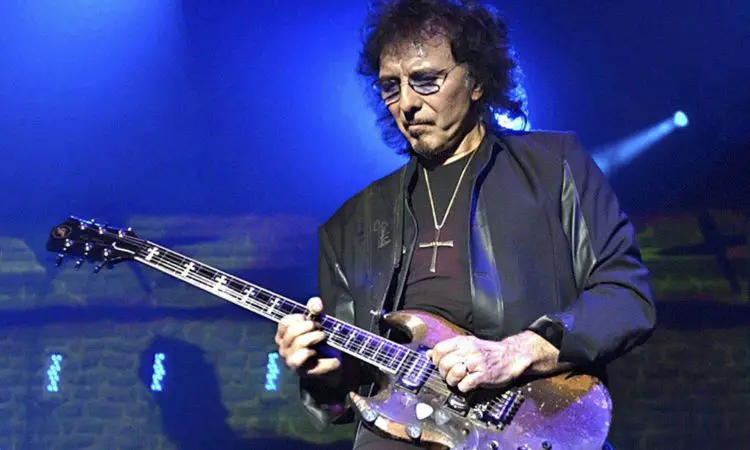 Iconic BLACK SABBATH guitarist Tony Iommi recently discussed the possibility of recording new music in an interview with Guitarist magazine.
When asked about his plans to record and release new music, Iommi responded: "Well, that's the million-dollar question. I've got loads of stuff. I keep saying to Ralph [Baker], my manager, 'I want to put it down properly,' but the engineer I've used for years, Mike Exeter, has gone on to do other things…
"I'd like to put some stuff down, but it won't be a touring band. Actually, Brian May [QUEEN guitarist] came over and I gave him four or five CDs of riffs, and he's going, 'You've got to do an album with these, just put them out like that.' I said, 'No, I don't want to do that. I'm going to do them properly.'"
He also said that he would like get some of the other musicians he admires involved: "I sort of did it with the Iommi album in 2000. I had Dave Grohl, Billy Corgan and all sorts of people on it.
He continued: "Another two embarrassing things that I didn't go for was one where they said, 'This chap wants to do something. Eminem.' 'Who the bloody hell is Eminem?' I didn't know, and I went, 'Oh, no.' And Kid Rock.
"So I turned a few people down that became quite big later, but I hadn't the faintest idea. I'd tried to do it before with Planty [Robert Plant] and a few others, but it was so hard because of management and all that. But the last one, they really wanted to do it, and I enjoyed playing with different people."
BLACK SABBATH played their final concert on 4 February 2017 in Birmingham. The final song was streamed live on the band's Facebook page and fireworks went off as the band took their final bow. On 7 March 2017, SABBATH announced their disbandment through posts made on their official social media accounts.