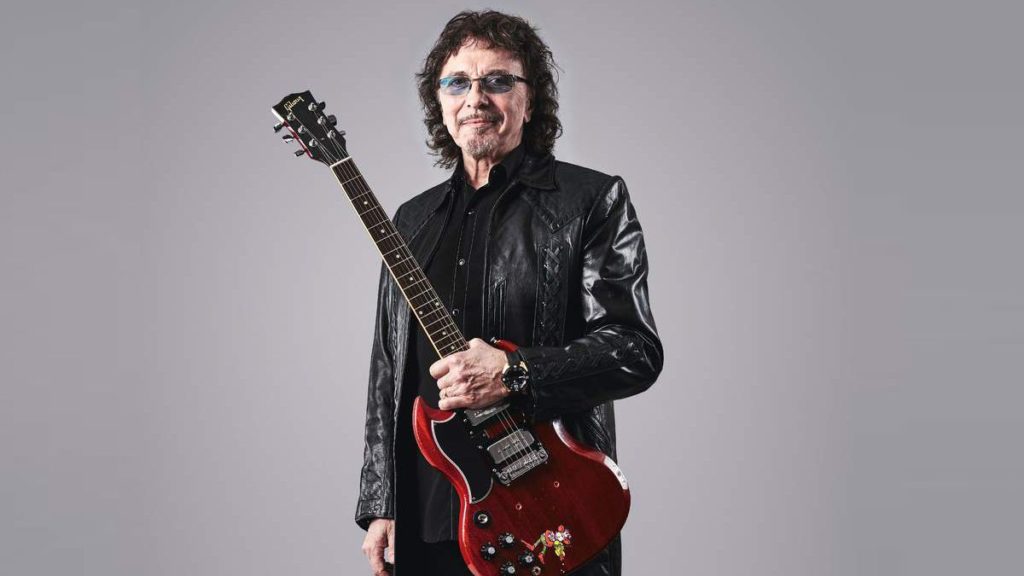 The iconic BLACK SABBATH guitarist Tony Iommi has released a year-end video, detailing some of the projects he encountered throughout 2022.
"It's been a good year for me, 2022, in parts anyway. I've been writing and recording. I'm having a new studio built, which I'm really pleased about. Well, actually, the studio is built, and it's almost ready to go; I'm just waiting for some equipment. Because of the war [in Ukraine], it's sort of stopped some of the parts coming through. But we're almost there. In another couple of weeks, I think I'll be ready to go in and start work in there, which I'm really looking forward to — writing another album."
Iommi has again affirmed that the BLACK SABBATH albums created with vocalist Tony Martin will be reissued this year.
"[In 2023], of course, we're gonna have the Tony Martin box set and Cozy Powell and Neil Murray," he said. "And I'm looking forward to that, because a lot of people have asked about that, which is great. They wanted to see when it's coming out, when it's coming out. And we've done 'em in succession, really, with these albums. You can't just bring everything out together; it has to come out in [the right] times. So we've had all the original SABBATH stuff come out, box sets, and then we've got the Ronnie [James Dio] stuff. And then the next thing will be the Tony Martin and then my solo stuff. So it's gonna be busy again. But it's great. And it's nice to be doing the interviews and talking about what we did and all the rest of stuff."
Martin's time singing with BLACK SABBATH yielded six albums: The Eternal Idol (1987), Headless Cross (1989), Tyr (1990), Cross Purposes (1994), Cross Purposes Live (1995) and Forbidden (1995). When Iommi reunited with the band's original members, Martin was dismissed.