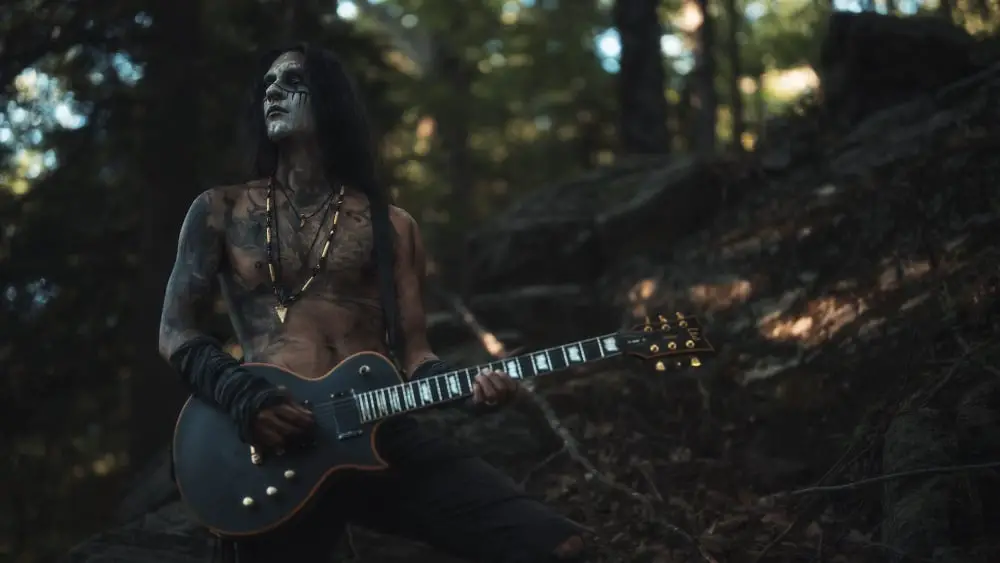 BLACKBRAID are premiering new single, "Moss Covered Bones on the Altar of the Moon," which can be heard below.
This is the first single, from band's forthcoming album, Blackbraid II, which will be released on July 7th.
Blackbraid II follows up the solo black metal project's critically-acclaimed debut, which was named among one of the best metal albums if 2022 by Rolling Stone (#14), Decibel Magazine (#4), Metal Hammer UK (#7), and more!
Blackbraid II Track Listing:
1. Autumnal Hearts Ablaze
2. The Spirit Returns
3. The Wolf That Guides the Hunters Hand
4. Spells of Moon and Earth
5. Moss Covered Bones on the Altar of the Moon
6. A Song of Death on Winds of Dawn
7. Celestial Passage
8. Twilight Hymn of Ancient Blood
9. Sadness and the Passage of Time and Memory
10 . A Fine Day to Die
BLACKBRAID will be supporting DARK FUNERAL, CATTLE DECAPITATION, and 200 STAB WOUNDS on its first-ever North American trek as part of the Decibel Magazine tour, which kicks off on May 11 in Santa Ana, CA and will circle around the continent before concluding in Los Angeles, CA on June 10.