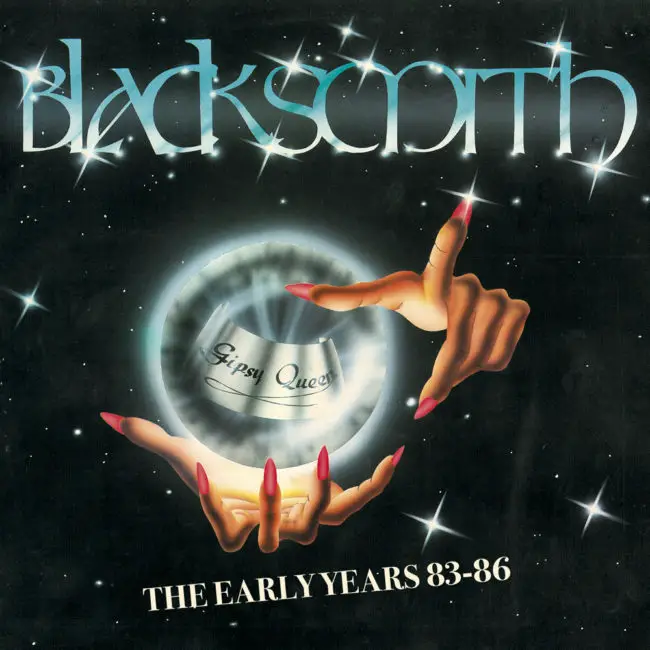 BLACKSMITH – Sweden's finest! Way back in the early '80s there was a Swedish band called Blacksmith. Influenced and inspired by bands such as Rainbow and the New Wave of British Heavy Metal, after few years of hard rehearsals, they got a chance to record the "Gipsy Queen" EP, which got released in 1985.
 Blacksmith managed to build a strong fan-base, and the 7″ single entitled "Tomorrow's Mystery" (released one year later, in 1986), that includes "The King Has Lost His Crown" ballad, even reached the charts in Japan. Both the single and the  "Gipsy Queen" EP are two releases with huge demand from fans of Hard Rock and Heavy Metal around the globe. There are few unreleased songs from the rehearsal sessions, and even if the quality of these recordings is not very good, it's time to release a full CD that sums up the early years of the band.
 "Gipsy Queen – The Early Years 83-86" is set for release on September 28, 2018,  on No Remorse Records, and includes all tracks from the legendary debut EP, 2 tracks from the 7″ single from 1986, as well as 3 previously unreleased rehearsal recordings.
Track Listing:
1. Gipsy Queen
2. Take Me Home
3. I Don't Know
4. Lying Eyes
5. Tomorrow's Mystery
6. The King Has Lost His Crown
7. Angel
8. Hiroshima
9. World Victim
Tracks 1-4 are taken from "Gipsy Queen" EP
Tracks 5-6 are taken from "Tomorrow's Mystery" single Tracks 7-9 are rare rehearsal recordings
Click here to listen.