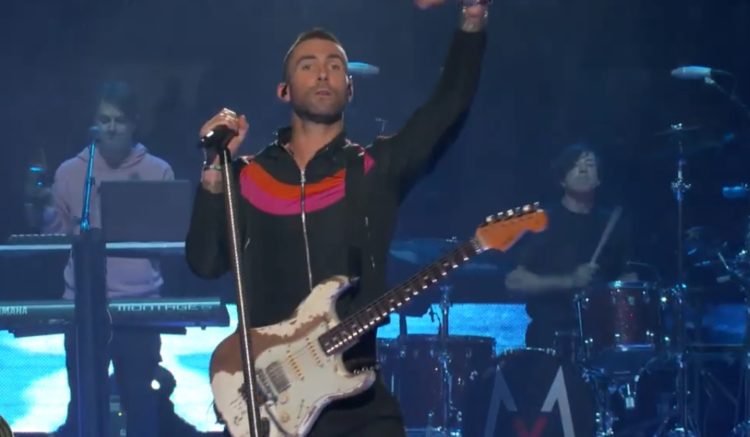 BLINK-182 bassist and singer Mark Hoppus poked fun at MAROON 5's recent Super Bowl halftime performance in a series of jokey tweets.
The musician wrote:
"Less-than-Super Bowl."
"More like the 'Super Bore!' Haha. Terrific. Ram It!!
"They should let the Saints play the second half."
"This halftime show is worse than when my parents got divorced."
"Pretty dope that Adam Levine is such a huge blink-182 fan he has CALIFORNIA tattooed across his stomach!!"
"After that halftime show, Pepsi is definitely not OK."
Official footage of MAROON 5 's performance was uploaded via YouTube yesterday. So far, it is heavily disliked, with many comments expressing disappointment over the lack of SpongeBob.
In the days leading to the Super Bowl, it was confirmed that SpongeBob would be involved in MAROON 5's halftime show, following a massive petition to include "Sweet Victory" in honor of the cartoon's recently-departed creator Stephen Hillenburg.
Although SpongeBob footage was included in the gig, it was brief and only served as an introduction for Travis Scott performing "Sicko Mode." You can check it all out below.