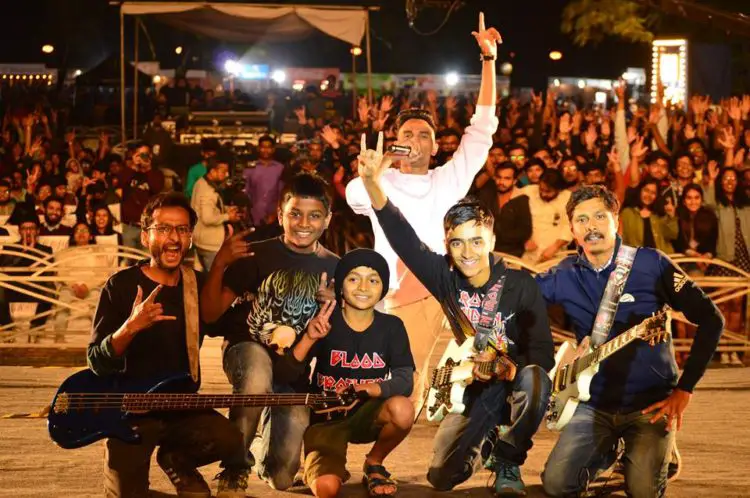 Metal band from India, BLOOD BROTHERS, have released a new single from entitled "Into The Blue." Song is taken from their upcoming album
Ethereal.
BLOOD BROTHERS cities IRON MAIDEN, METALLICA, MEGADETH, JUDAS PRIEST and PINK FLOYD as they main influences.
Band comments on the single: "'Into The Blue,' is a song about nature, the sea to be specific, and its two sides. On one side, when it is calm, the sea is one of the most majestic and beautiful sights on the planet, calling everyone, to come and adore its scenic beauty. But the same sea, during a storm, can also be one of the most ugly sights known to man and can destroy the biggest of vessels, and thousands of lives with it."
Listen to the song below.