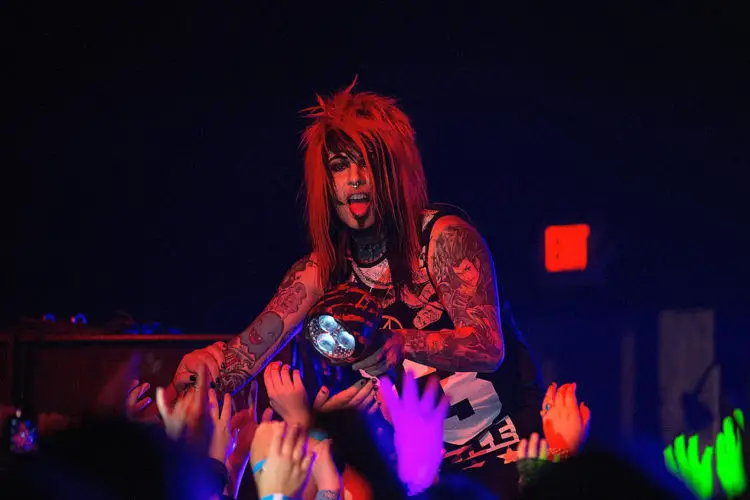 BLOOD ON THE DANCE FLOOR singer Dahvie Vanity has been accused of sexual assault by 21 women.
An expose by the Huffington Post has documented a long line of allegations against 34-year-old Vanity, real name Jesus David Torres, including alleged incidents of forced oral sex, molestation and rape.
After MetalSucks published a list of sexual assault accusations against the singer back in 2018, Huffington Post started investigating, speaking to 12 women last year.
The women detailed incidents involving anal and v*ginal rape, molestation and forced oral sex. Two of the accusers said they were 13-years-old at the time of their assault.
Now, HuffPost have collected 21 testimonials from women across North America, ranging over the span of a decade. "Fourteen accusers said Torres forced them to perform oral sex, in many cases refusing to stop as they struggled to breathe or their mouths bled; the others said he raped or molested them," HuffPost reports. "Sixteen were minors at the time of the alleged incidents. Seventeen are quoted with their real names."
More details are available at this link.