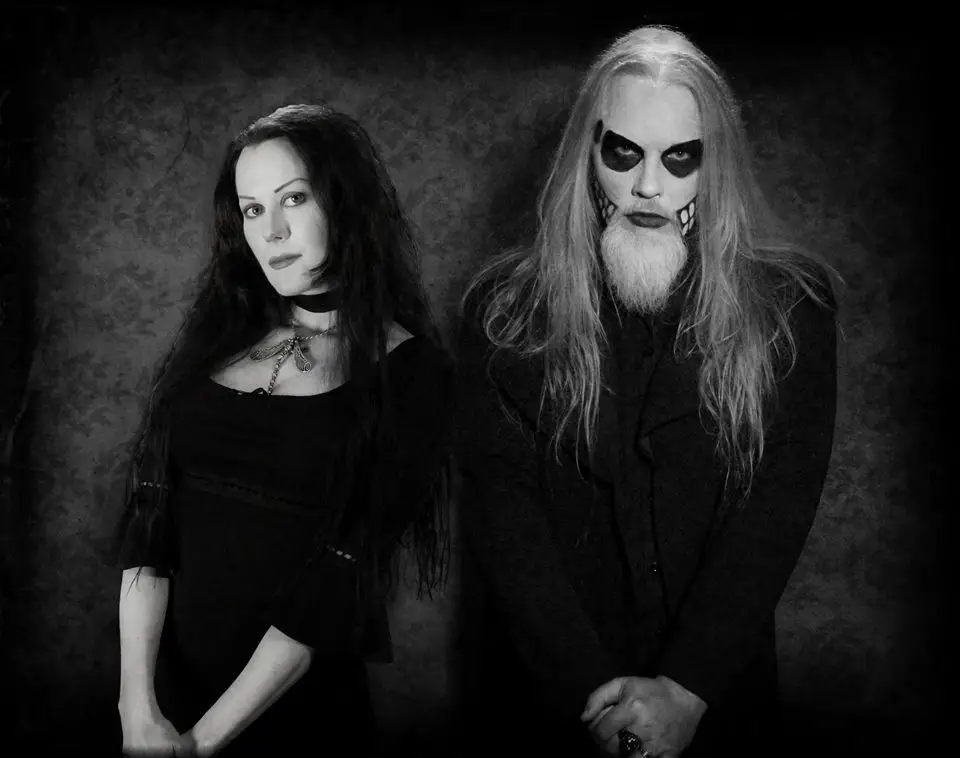 BLOODY HAMMERS unleashed the exclusive music video premiere for their new song "The Reaper Comes". The black and white video embraces minimalism and an old-school horror aesthetic to create something haunting.
BLOODY HAMMERS are a duo who hail from the mountains of Transylvania County, NC. The project and first self-titled release was originally formed as a studio only project with vocalist/songwriter, Anders Manga producing and recording all instruments. Soon Anders decided to take the project from the studio to a real band by recruiting his wife Devallia to play keyboards and other local musicians for live shows.
"This album is certainly the darkest album I've ever recorded", states BLOODY HAMMERS mastermind Anders Manga, who stays on the dark path of the nether worlds and opens the gates to a Lovely Sort Of Death.
The brand new album "Lovely Sort Of Death" by Dark Occult Rockers  BLOODY HAMMERS, will see the light of day on August 5th via Napalm Records.
The music video for the track "The Reaper Comes" can be seen below.
Read what the band has to say about their new video:
Anders Manga:
"Many times a band will release the fastest, most in-your-face track they have as a first single. "Lovely Sort of Death" has some fast tracks, but it is also more versatile than that. I decided to do something different and go with 'The Reaper Comes' because it accurately portrays how I was feeling at the time the album was written, while snowed in at the top of a mountain."
Devallia:
"The video was shot along the Blue Ridge Parkway near Asheville. People kept stopping by while we were shooting, only to be horrified. Eventually we were tired of trying to hide the scythe. We would just smile and wave, and tell them don't fear the reaper."
BLOODY HAMMERS fourth effort haunts the listeners with heavy guitar fuzz tones and dark occult heavy tuning in these days.  This is the perfect soundtrack for your next favorite horror movie ouija session! Till death do us part!