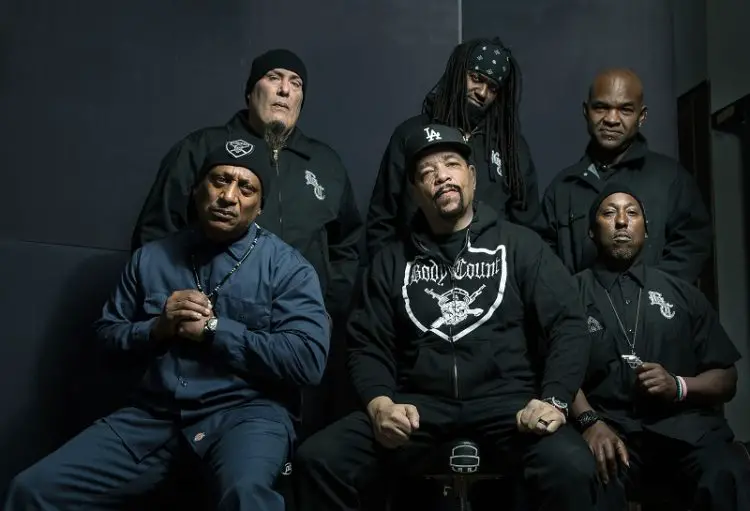 Today, LA's BODY COUNT release a music video for the track "Point The Finger" taken from their much acclaimed most recent album Carnivore (released March 6th , 2020).
Due to the current world-wide crisis the video was shot entirely with the band members' cell phones in home quarantine, produced & edited by Jay Rodriguez for Itchy House Films, and it also features guest vocalist Riley Gale from popular Texas crossover thrash outfit POWER TRIP.
You can watch the video below.
BODY COUNT were born of a day when hip-hop was the soundtrack of the streets, brought to life by Bloods, Crips and gang bangers who lived and died by a code of street justice today's reality stars and internet wannabes can't begin to fathom. It wasn't the sound of middle class American kids playing dress-up and feeling fashionable.
And heavy metal? It wasn't pretty and clean for mainstream America to swallow like a watered down shot with your favorite spray of sugary sweet soda as a chaser. Metal was about long hair, middle fingers and a vocal indifference to societal norms. Maybe we can blame BODY COUNT for how far we've fallen – after they united metal and hip-hop like napalm, politicians took note and launched careers around warning labels and lyrical witch hunts.