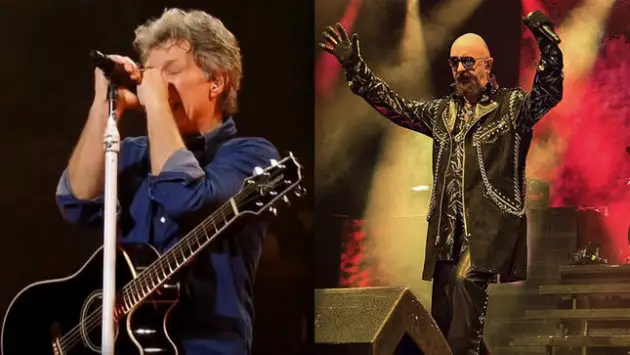 BON JOVI beat out MOODY BLUES, DIRE STRAITS, THE CARS and JUDAS PRIEST to win the Rock And Roll Hall Of Fame Fan Vote. The Jon Bon Jovi-led band had 1,162,098 votes, followed by MOODY BLUES (947,726), DIRE STRAITS (613,726), THE CARS (552,707) and JUDAS PRIEST (538,467).
According to the Hall's rules, the five top vote-getters in the fan vote are put on a single ballot, which counts no more than a ballot submitted by one of the Hall's 900 or so regular voters, consisting of artists, music historians and music industry insiders.
Since the Fan Vote was created, the top vote-getter that year (previously RUSH, KISS, STEVIE RAY VAUGHAN, CHICAGO, JOURNEY) has wound up being inducted into the Rock Hall.
Artists are eligible for the Rock And Roll Hall Of Fame 25 years after the release of their first album or single. Criteria for inclusion includes "the influence and significance of the artist's contributions to the development and perpetuation of rock and roll."
The 2018 nominees had to release their first recording no later than 1992.