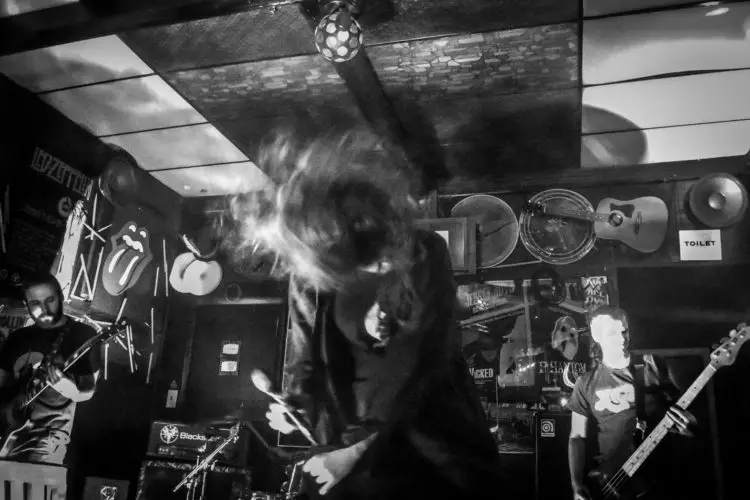 Philadelphia, PA based metal quartet Botis have shown up to 2019 with something to say, and it shows en masse in their brand new, album "Grand Abominations" set to be released July 26th.
The band's ambitious debut successfully draws from the wells of black metal, thrash, and mathcore while still leaving metal fans of all sonic preference satisfied. In true DIY fashion, "Grand Abominations" is a completely self-produced effort with vocalist Peter Hraur taking on the engineering duties. The full-length finds Botis showing their chops in full force- from the tortured shrieks and tasteful guitar work complemented by the unyielding rhythm section, the record plays like an epic and oppressive journey through the Dark Ages and back.
Botis began as a solo project of guitarist and founder Erik Levitsky, who expanded on his concept into a full band. Levitsky tapped vocalist Peter Hraur (current guitarist for progressive power metal band Lör) and drummer Eli Litwin (Knife The Glitter, John Frum) for a demo session in 2014. Eventually, the live Botis lineup was finalized with Levitsky and Hraur locking down members of the extended Lör family in the veteran rhythm section of bassist Graham Noel and drummer Greg Bogart.
Botis are:
Peter Hraur – Vocals
Erik Levitsky – Guitar
Greg Bogart – Drums
Graham Noel – Bass
Read our review here.