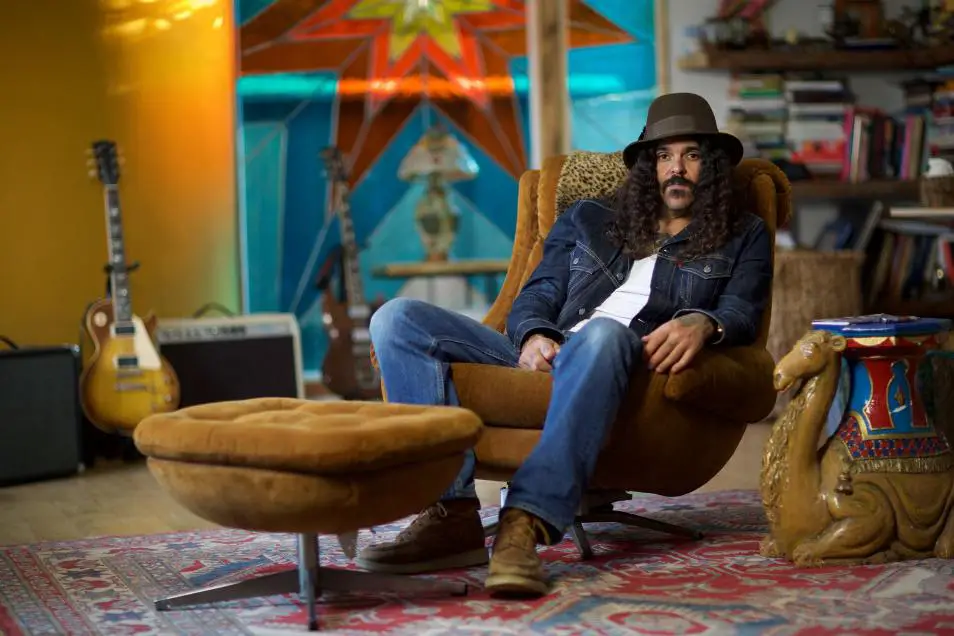 The wait is finally over, as BRANT BJORK has released his brand new masterpiece! "Tao Of The Devil" is more focused than its predecessor "Black Power Flower" and boasts a more song-oriented and groovy stoner sound, with a healthy dose of 70s style greatness.
As the founder of Kyuss, the singer / guitarist / drummer might be the ultimate icon the Desert Rock scene has to offer – but despite all this praise and worship, BRANT BJORK's only concern rests in supplying the planet with unpretentious laid-back rock, adorned with hefty jam-outs!
See it for yourself with the latest music video for the track "Luvin" below.
Get your copy of Tao Of The Devil HERE.
Low Desert Punk BRANT BJORK, king of the sweetest flow and forever kissed by the burning sun of Southern Cali will be hitting the road all over Europe quite soon. Find all dates listed below:
03.11.16 DE – Osnabrück / Bastard Club
04.11.16 NL – Deventer / Burger Weeshuis
05.11.16 DE – Erfurt / Stadtgarten
06.11.16 BE – Hasselt / Mod
07.11.16 UK – London / Garage
08.11.16 FR – Paris / Divan Du Monde
09.11.16 DE – Wiesbaden / Schlachthof
10.11.16 DE – München / Backstage
11.11.16 AT – Graz / PPC
12.11.16 GR – Athen / An Club
14.11.16 AT – Wien / Arena
15.11.16 CH – Zürich / Rote Fabrik
16.11.16 DE – Karlsruhe /  Substage
17.11.16 DE – Köln / Live Music Hall
18.11.16 DE – Dresden / Beatpol
19.11.16 DE – Berlin / Columbia Theater
20.11.16 DE – Hamburg / Logo