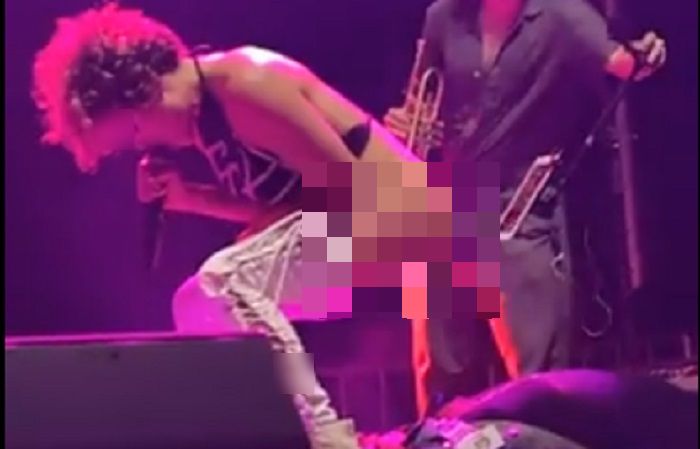 BRASS AGAINST have issued a statement following the actions of their singer Sophia Urista who urinated on a fan during the band's concert this past Thursday, November 11th at Welcome To Rockville festival.
Urista reportedly complained of having to pee several times during the band's set before securing a volunteer from the crowd to serve as her toilet while she and her bandmates covered RAGE AGAINST THE MACHINE's "Wake Up."
Now the band has issued a statement, writing: "We had a great time in Daytona last night we Welcome To Rockville.
Sophia got carried away.
That's not something the rest of us expected, and it's not something you'll see again at BRASS AGAINST shows.
Thanks for bring it last night, Daytona."