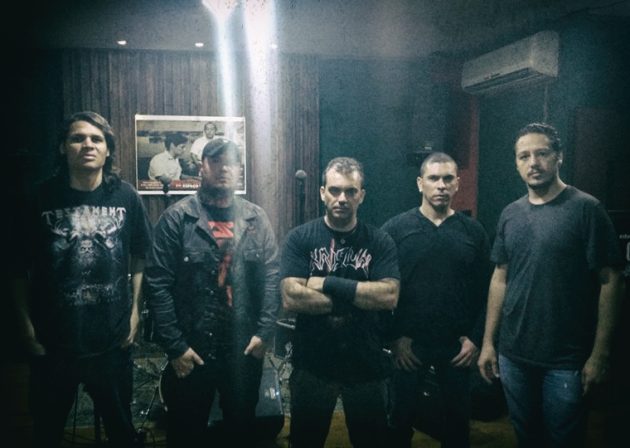 Brazil's LIFE IN BLACK have unleashed their debut album Broken Ego and are now streaming in full. You can listen to it in full via YouTube below.  Broken Ego can also be streamed on SoundCloud, or through band's official website.
Featuring nine tracks, 'Broken Ego' was recorded and mixed at Sign of Sanity Studio in São Paulo plus mastered at the giant Absolute Master.
LIFE IN BLACK just announced their new lineup. The group now consists of veterans Daniel Monfil and Ricardo Oliveira along with debut guitarist Marcus Lara (formerly Temblor), bassist Marco Guerra (formerly Darkland) and drummer Richard Brandelik (formerly Lost Dogs and Shadows of Dream).
Broken Ego track listing:
1. Inside the Mind
2. Thunder Hell
3. Spirit of the Ruins
4. Suffering Souls
5. Useless Gold
6. Blood
7. Solitary
8. A Life in Black
9. Walking