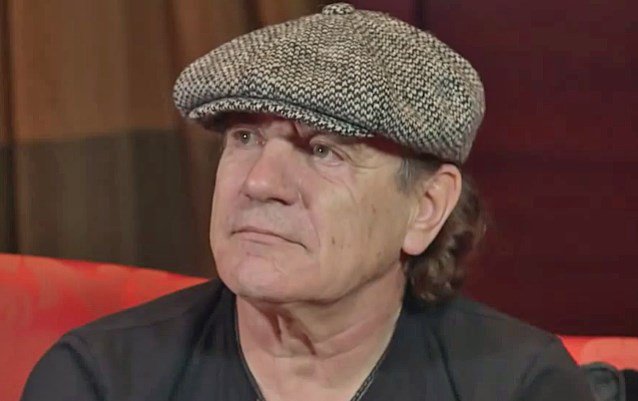 During a recent interview with Billboard, AC/DC singer Brian Johnson revealed that he is open to record more music with the band in the future.
"I would love to do music again," Johnson said, "whether it'll be guesting with somebody, whether it be actually playing live with the boys. I've heard that term 'hell freezes over' a million times before with people saying, 'I'm not doing that again.' But I'd be up for it. I think everybody hopes to make more music."
As for why Johnson's upcoming memoir, "The Lives Of Brian," covers so little of his time with AC/DC, Brian responded: "I didn't want to write an AC/DC book, 'cause that's not my book. It never will be. It's not my story to tell. That book is for the boys, or whoever was there from the start. That's what I want to read. I want to read what it was like when Malcolm [Young] and Angus [Young] just had a meeting and said, 'Right, let's do this' and got the drummer and the singer. I think it would be fantastic if it came out, if somebody wanted to do it. But that's not my book. And I think a book about the present day or, say, when I joined to the present day would be nothing more than a catalog, a diary of what happened."
AC/DC's latest studio album, Power Up, was released in November 2020. The LP features AC/DC's current lineup of Brian Johnson (vocals), Phil Rudd (drums), Cliff Williams (bass), Angus Young (guitar) and Stevie Young (guitar). It was recorded over a six-week period in August and September 2018 at Warehouse Studios in Vancouver with producer Brendan O'Brien, who also worked on 2008's Black Ice and 2014's Rock Or Bust.