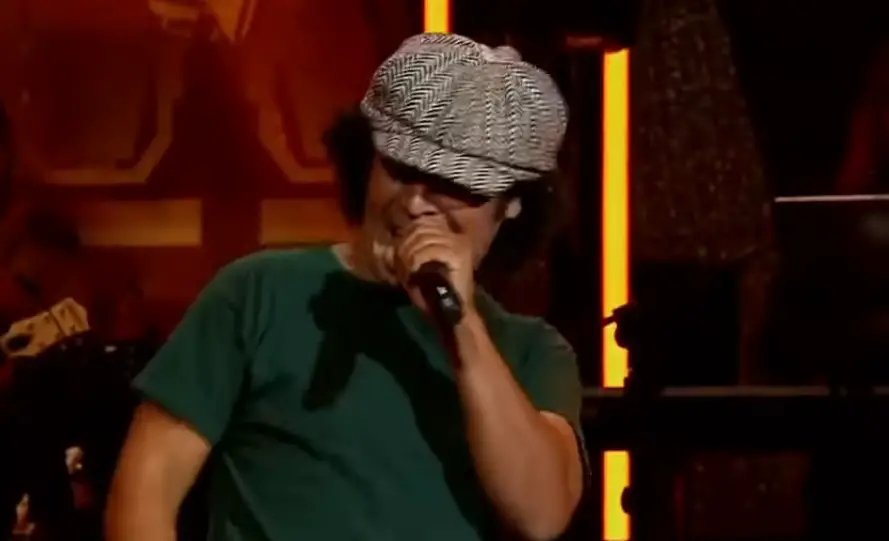 Iván Gac was a guest on a recent episode of the Chilean singing and impersonation competition show "Yo Soy."
For his appearance on the program, Iván performed AC/DC's "Witch's Spell" while similarly dressed as band's frontman Brian Johnson.
"Yo Soy" is a local version of the European program "I Am". Three judges chose the best impersonators based on physical appearance, singing ability and, of course, stage presence.
"Witch's Spell" is taken from AC/DC's comeback album, Power Up, which was released in November 2020.
The follow-up to 2014's Rock Or Bust features AC/DC's 2020 lineup of Brian Johnson (vocals), Phil Rudd (drums), Cliff Williams (bass), Angus Young (guitar) and Stevie Young (guitar).