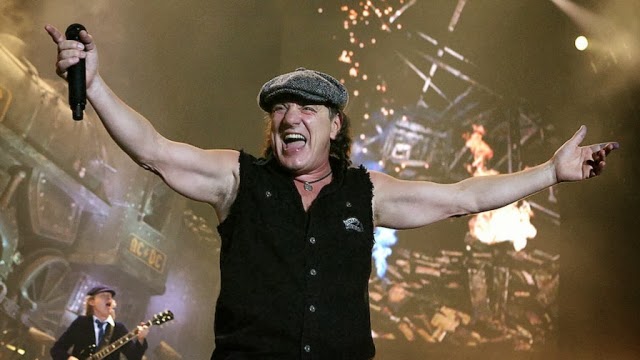 In an interview with The Sunday Times, singer Brian Johnson addressed the hearing issues that led to his departure from AC/DC.
He said: "On stage, it was getting harder and harder to hear the guitars, even hear the keys, and I was basically going on muscle memory. And I'm not the kind of guy who likes to cheat. The way I look at it, I had a great run."
In 2016, AC/DC were forced to postpone the last 10 U.S. dates on their Rock or Bust World Tour after doctors told Johnson he faced "total hearing loss" if he performed with the group again. At the time, the band promised it would make up the shows, "likely with a guest vocalist."
AC/DC's future remains in doubt after the band completed its last world tour, a cycle that saw a massive turnover in the group's personnel. Guitarist Angus Young has not yet indicated whether the group will continue recording and touring.