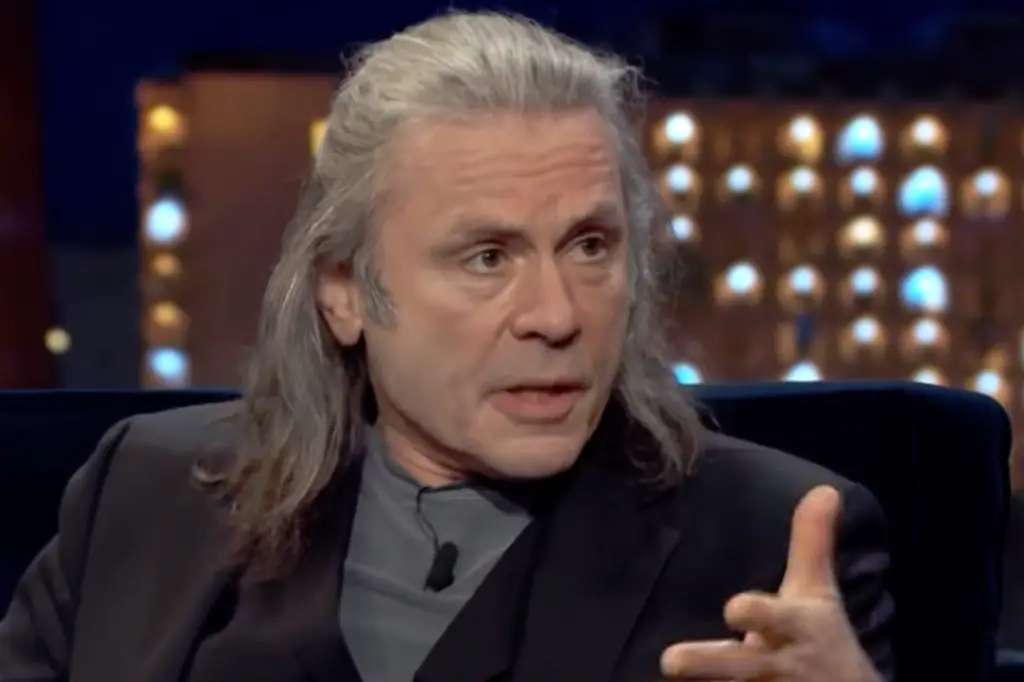 In a new interview with Consequence, IRON MAIDEN frontman Bruce Dickinson was asked for an update on the progress of the songwriting sessions for his next solo album.
"I've been working on it, on and off, since [2005's] Tyranny Of Souls," he responded. "But between lockdowns and albums and MAIDEN tours and everything else, I'm looking for a clear space to actually nail and say, 'Okay, this is what it's gonna be,' and get [longtime collaborator] Roy ['Z' Ramirez] to put some backing tracks down. And then we can do it. So we're at the point now where we've already got — I don't know — anywhere between 50 and 70 percent of the material for the album, depend[ing] on what we pick, from things we've already got. And I think we'd like to tweak it a little bit.
"So I've got some time," he continued. "When I finish this [U.S. spoken-word tour] in March, I've got three weeks in L.A. And so I'm gonna be tweaking a few things with Roy. And we'll see where we get to. And if we get to the point where we can start putting backing tracks down, then I'll be off touring with MAIDEN and he can be chipping away doing the backing tracks. And the technology exists now, of course, which didn't exist back in the day, to just get on a Zoom call with him and take a listen.
"We were already going that way on Tyranny Of Souls. He actually sent me a CD of the backing tracks — just rough; no guitar solos; just rough — and I put a set of headphones on. I was in Japan on tour at the time, and I just walked the streets of Tokyo at, like, nine in the morning with a notepad, mentally writing words and melodies, and then just flew back to L.A. and did the vocals. And that worked out great; Tyranny Of Souls is a great album."
Last year, Dickinson discussed his upcoming solo album during an appearance on SiriusXM's "Trunk Nation Virtual Invasion," saying: "I've got a work in progress right now that's been kind of on and off, on the backburner, for, well, three or four years now. And basically, since the pandemic happened, I may have had loads of time, but I can't go to America to do it — to finish up the writing for it, start the recording process and all that stuff. So I'm just waiting for Uncle Joe to let me into America."