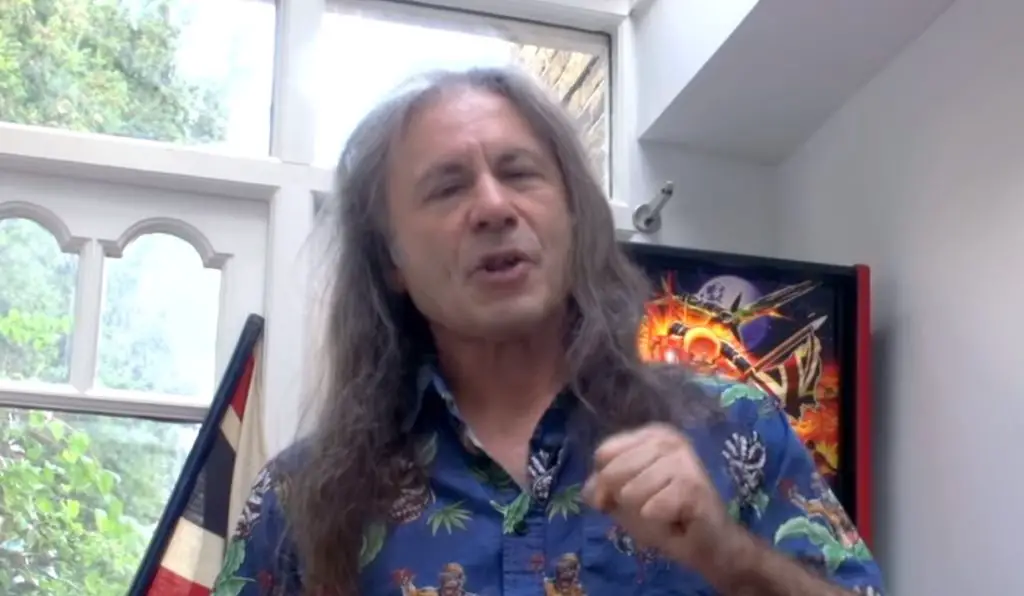 IRON MAIDEN have shared a video message from frontman Bruce Dickinson in which he discusses how he and his bandmates have been handling coronavirus pandemic and their plans for the coming months.
"We've all had a bit of a torrid time — everybody in the whole world, MAIDEN included. We wanna be out on tour," Bruce said.
"A lot of things haven't happened this year, that's blindingly obvious, and it's very, very frustrating. However, we do have plans. In the meantime, what are we doing? Well, we're doing bits of writing. I'm talking to Steve [Harris, IRON MAIDEN bassist]. We've been working together a little bit in the studio. On what, I can't tell you, 'cause they'd have to kill me.
"All our crew are all on board with us," he added. "Obviously, after the cancelation of the shows and rescheduling of the shows this year, all of our lives were canceled. The killer crew is still on board for when we resume normal service next year, whenever that is.
"In the meantime, we're all still here, we're all still gagging and raring to go. We are not going away. We are solid, and there's gonna be some great stuff happening in the near future."
In a last year's interview with Argentina's Clarin magazine, Dickinson has revealed that he plans to release new solo album.
He said (as translated via The Metal Voice): "I'm very busy, after the show in Chile I go to London, I arrive at 7 in the morning, I take a shower, from there I go to a conference with engineers, then I wear a f*cking black tie to attend a charity dinner; The next day I have a conference, then a meeting with potential investors for my company and I will finally go to a pub with my children.
"On Saturday we will meet again, then I go to Paris, where I live with my girlfriend, and on Monday I start training f*ncing, until Thursday," Bruce continued. It's going to be my return to training after I broke the Achilles tendon f*cking.
"I also have some workshops, in Zagreb, in Vienna, and then another in London, and then I go to Canada to participate in the tribute for the 50 years of the DEEP PURPLE. I also have my solo album pending, which will be released next year or the next."