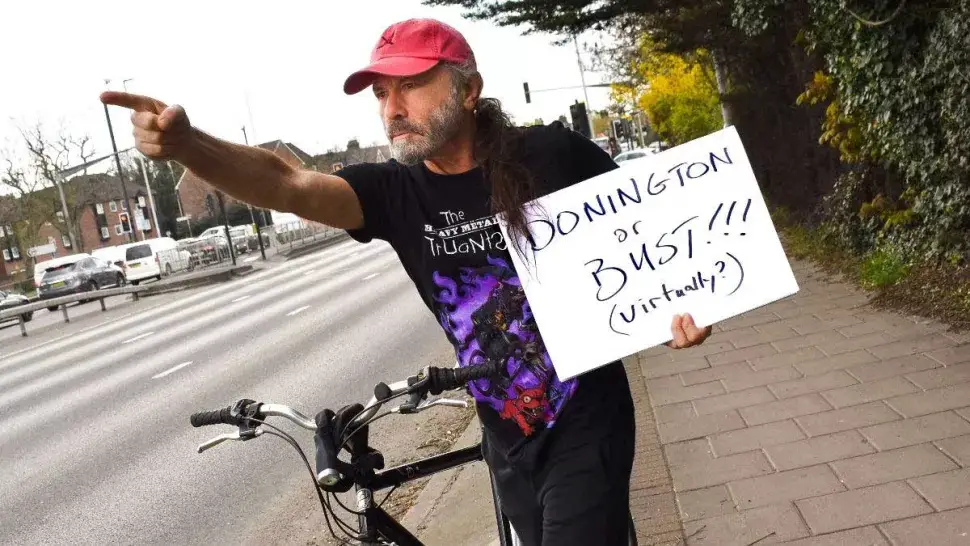 IRON MAIDEN frontman Bruce Dickinson has sign up with Heavy Metal Truants, the charity organization behind the annual bicycle ride from London to the Download Festival.
Since 2013 the Heavy Metal Truants have been breaking a sweat to raise funds for childrens' charities in the name of heavy metal.
Open to all, Heavy Metal Truants has seen metal fans, bands, and industry types banding together to help raise thousands of pounds both through charitable activities throughout the year like the Monster Rock Auction and our Heavy Metal Curries, but primarily through our traditional, now legendary annual 175-mile cycle from London to the hallowed ground of Castle Donington and Download festival in June.
"The cat's out of the bag," Bruce says. "I'm joining the Heavy Metal Truants to help raise money for these heroic children's charities. With touring out the window once again, there's no good reason why I couldn't sign on at last and no good reason why you can't either! 
"I'm calling on all fans, bands and people who work behind the scenes to join me on the virtual road to Download. Every single penny counts for these charities who've been hit hard by the pandemic so no matter how much, or how little, you raise, by joining us you will make a difference in a child's life. Sign up today!"