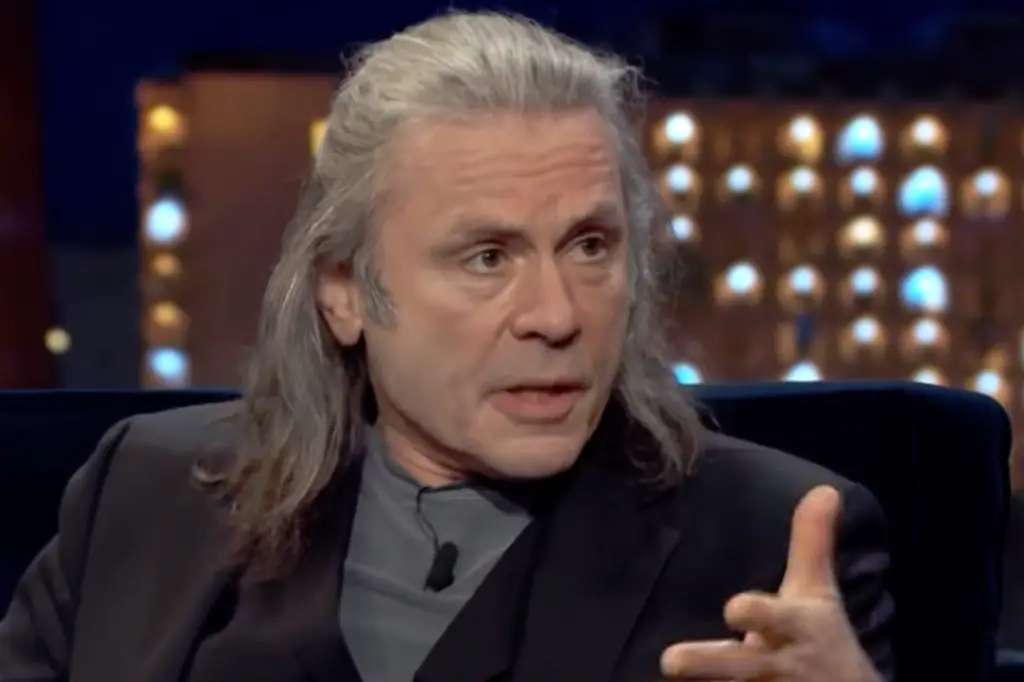 At the end of 2018 this really happened. It was late afternoon when the whole office was asked to come to the canteen. After thanking IT, HR, Reception and everyone involved in the recent office move the boss said he wanted to show his gratitude in a unique way, by getting everyone to listen to a motivational talk from none other than Bruce Dickinson.
A few jaws dropped to the floor as the legendary lead singer of Iron Maiden popped out from behind the coffee machine. There he was, just yards away. Bruce talked without notes for the next hour and as you can imagine, it was stunning. He talked about the band (obviously) but also told stories of his schooldays, of fencing competitions, of flying a 747 and a replica World War One Fokker. He talked about starting an airline business and of making a difference. The 'motivational' bit was about how creativity is a driving force in Bruce's life that plays a part in everything from brewing beer (Trooper is a terrrific pint) to Aerospace.
What made the afternoon even more special was that at the end of it Bruce didn't scuttle off, but stayed for as long as we wanted him to answer questions (and boy we had a lot of questions). One of the topics he returned to was 'turning customers into fans', but it isn't just a catchphrase for Bruce. He lives and breathes it and that is one of the reasons he is lead singer of one of the greatest bands ever.
If you want Bruce to come to your office and talk to your team, just Google 'Bruce Dickinson Public Speaker' and go from there. Obviously it helps a lot if your boss happens to be a metal head too.